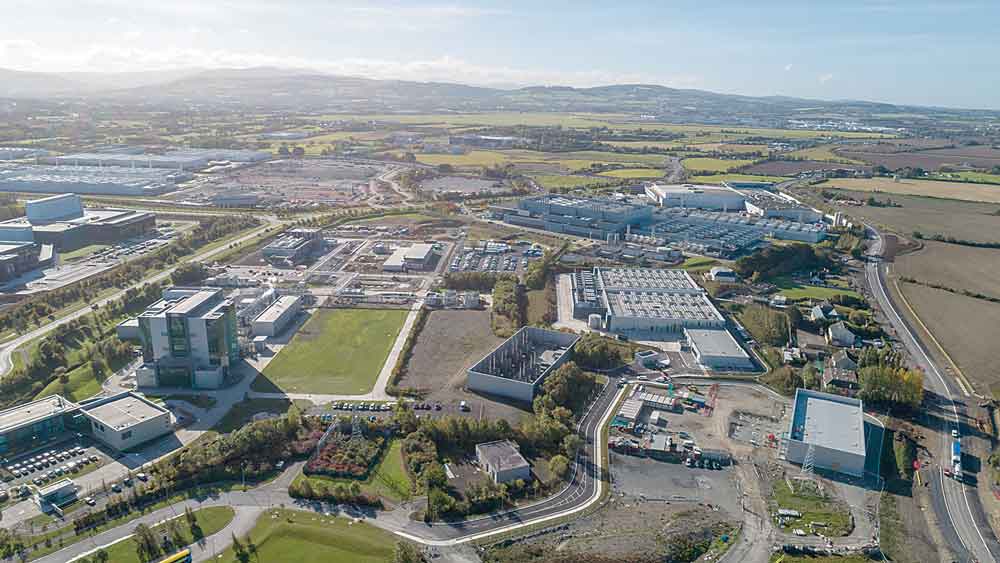 Concerns over number of existing and planned data centres  
SHIVERS were sent down spines when Minister Eamon Ryan warned the Irish public to be prepared for "tight" electricity supplies for the next three to four years.
The Green Party leader said data centres, which use enormous amounts of power, would not be exempt from national requirements to conserve energy, but the pressure on our national grid is a major concern.
Ireland has approximately 70 data centres, with over 90 per cent located in the greater Dublin region.
Closer to home, if you include existing data centres and plans for new data centres – South Dublin County could have over 50 such facilities in the next few years.
According to Bitpower Energy Solutions report in May 2021, South Dublin County has 34 operational data centres, the majority of which (23) are located in Grange Castle and Profile Park.
A further 11 are operational within Citywest/Parkwest/Tallaght.
The report listed another three under construction, 12 approved for planning, and another four were in the planning stage.
The latest weekly planning lists for the county show Equinix are seeking permission for a fifth data centre in Dublin – and a third in Profile Park – this one a massive part four storey facility.
Huge companies like Apple, Google, Microsoft, Facebook, and Amazon, have invested in substantial data centre infrastructure in Dublin.
Amazon's data centre at the former Jacobs site on Belgard Road is expected to provide much of the heat in the roll out of Tallaght's pilot District Heating Scheme next year, but the general public remain skeptical as to the impact data centres will have on our national energy capacity.
TD Gino Kenny (PBP) has said the expansion of data centres would "further lock Ireland into reliance on fossil fuels for other sectors because of the amount of renewable energy capacity that the data centres demand."
Along with the risk of missing climate targets, Kenny warned the additional burden on the energy system is "completely unsustainable" and presents "massive problems in terms of blackouts for ordinary people and businesses."
This week, Eirgrid, the national grid operator, shocked the data centre industry after it told them it will not be able to provide them with new connection agreements for facilities in the region until 2028 at the earliest.
The move will not apply to planned centres that have yet to be developed but already have connection agreements.
News of the move arrived despite a recent policy paper from the Commission for Regulation of Utilities (CRU) recommended that data centres which build their own power supply on-site could be awarded a grid connection.
According to SDCC, the majority of data centres in the county are located in clusters on 'EE' (Employment and Enterprise) zoned lands in Grange Castle and Citywest, with two located on 'REGEN' (Regeneration) zoned lands in the Tallaght / Greenhills area.
The council said data centres in the county have an average floor area of 20,000 sq. m and an average site area of approximately 11 hectares.
An SDCC Planning Department study on data centres in 2019, said there "appears" to be approximately 100 people employed "ongoing, during the operational stage, per 20,000 sq. m."
"While levels of employment are significantly lower than other uses such as office, R&D hubs etc, data centres generate a significantly higher level of revenue in terms of rates."
A recent report by BloombergNEF said Irish data centres will account for about 15 per cent of the country's total electricity consumption in 2021.
Driven by growth, the challenge will be to balance the above with an already tight capacity on the electricity grid.