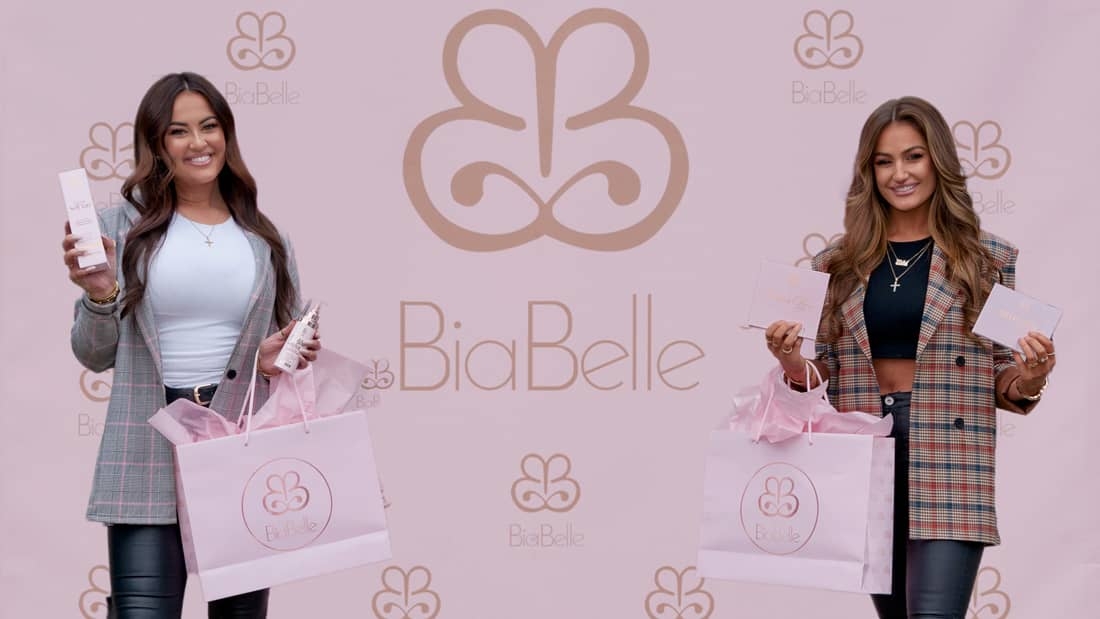 Family business Bia Belle Beauty is looking so good
By Maurice Garvey
THE closure of retail stores due to Covid-19 accelerated the need for small businesses to migrate online.
One local luxury cosmetics and tanning products company enjoyed – pardon the pun - the luxury of an established online base for their business.
Aoibhinn and Blathnaid Murphy from Templeogue won the Local Enterprise Women in Business award
Family operation BiaBelle Beauty – established in 2017 by Susan Murphy and her two beauty influencer daughters Aoibhinn and Bláthnaid Murphy – already had a strong online presence before the pandemic hit.
This was a major plus for the Templeogue businesswomen, who had seen their retail space in the House of Fraser eliminated pre-Covid, when the Frasers Group closed it's Dundrum store in February 2020.
"We have been lucky," acknowledged Susan.
"We were in House of Fraser, then Covid hit, but we were always online. It is no joke with Covid. Like a lot of businesses, we were struggling to get supplies but we added more products, a face tan before Christmas. We had to get it out before Christmas, that is the biggest selling time of the year."
BiaBelle started in 2017, selling fake eye lashes online but they have expanded in recent years, adding more glamour and beauty products to the line, and hiring more staff, including a dedicated sales manager Craig Keegan and two ladies to manage orders for customers in their Greenhills Business Centre warehouse.
Aoibhinn, a degree in social studies, and Bláthnaid, a professional make up artist, have between them close to 150,000 followers on Instagram, while BiaBelle beauty page has over 32,000 followers.
Combined with financial acumen of their mother, who has experience of many years in the industry, the trio's different skillsets compliment each other, and their social media presence is a positive marketing tool, with other Instagram influencers regularly reposting their products on their own pages.
A key element to the Murphy business, which recently won a Local Enterprise Women in Business award, is that their tan products are manufactured in Ireland and contain nourishing skin ingredients.
"The response has been fantastic to the tan products, absolutely delighted with it, but we have put a lot of sweat and tears into it," said Susan.
"Obviously we are always working away in the background to add new products. This takes time with testing but we are looking to expand the BiaBelle range."
By subscribing to The Echo you are supporting your local newspaper Click Here: Echo Online.