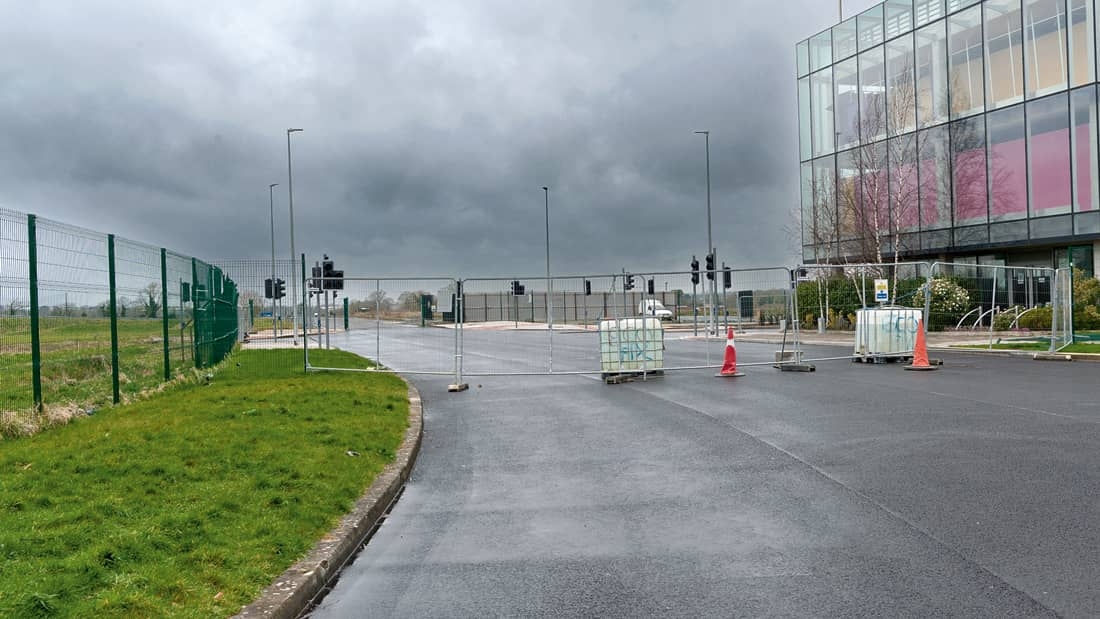 235 dwellings granted permission within Adamstown Strategic Zone
By Éadaoin Ní Flaithearta
PERMISSION has been granted for the development of 235 dwellings within the Adamstown Strategic Development Zone in Lucan.
The dwellings are to be a mixture of terraced houses and apartments in the form of 159 houses, 109 of which will be two-storey, three-bedroom houses, seven are to be three-storey, three-bedroom houses, and 43 are to be three-storey, four-bedroom houses.
235 dwellings have been approved for Adamstown
Seventy-six of the dwellings are to be apartment units, accommodated in two four-storey blocks, to consist of 38 one-bed apartments and 38 two-bed apartments.
Provision of approximately 0.89-hectares of public open space, in the form of a linear open space located to the west of the proposed residential development, and a communal open space associated with the apartment buildings of approximately 6.50sqm, is included in the application.
Permission is also being sought for 322 car parking spaces, including visitor spaces, provided as a mix of on-curtilage and on-street spaces, and two ESB substations.
A new north-south avenue is to be located to the west of the proposed linear open space, and also part of Airlie Park linking Adamstown Way with the road to the north, linking with Shackleton Drive – which is already permitted under previous planning permission.
Vehicular access to serve the proposed development is to be provided from the existing Adamstown Way to the south and the new proposed east-west avenue linking with Adamstown Boulevard from the north.
South Dublin County Council granted permission to Quintain Developments Ireland for the plans this month.
Part of the conditions for planning permission includes the submission of a phasing schedule for the development to the council, while an archaeological assessment of the site has to be carried out prior to construction work commencing.
By subscribing to The Echo you are supporting your local newspaper Click Here: Echo Online.