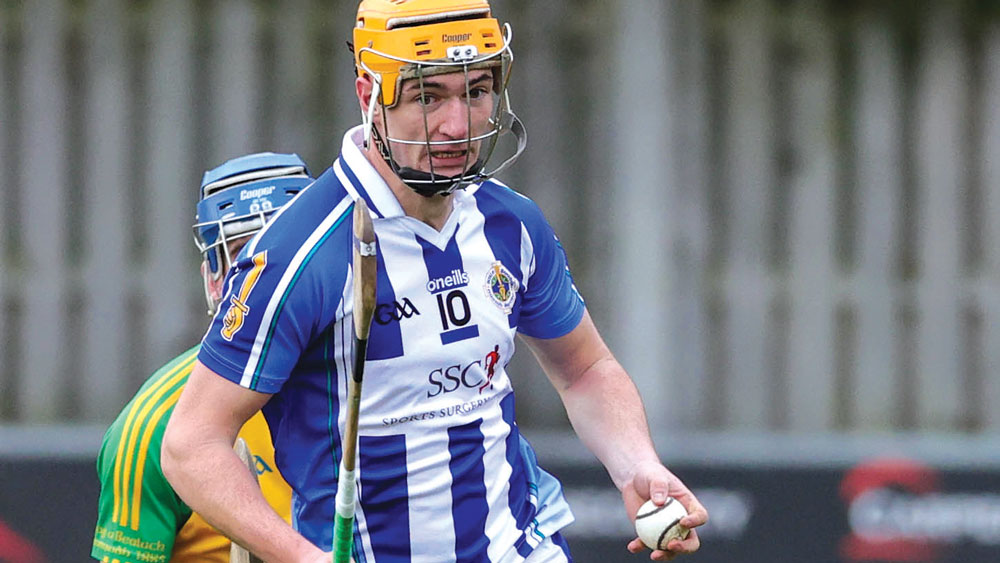 Boden beat Faughs to reach U21 decider
TWO goals proved the difference as Ballyboden St Enda's advanced to the U21 Hurling Championship decider after seeing off neighbours Faughs 2-18 to 0-18 in Pairc Ui Murchu on Saturday.
A strong third quarter of workmanlike hurling paved the way for Boden's win over neighbours Faughs with the pivotal score a well-taken goal from Fergal Ryan after corner-back Luke Mulligan-Lynch ran seventy metres past a number of players to set up the crucial score.
The sides had turned around on level pegging after the visitors had stuck to the task and in the process clawed back a seven-point deficit.
Boden had opened with a flurry of scores that included a classy goal from Darragh Kenny. However, it was Adam Kelleher and Faughs James O'Brien who were in scoring form for their respective sides with a range of points.
The conditions barely hindered the scoring displays of O'Brien and Kelleher the latter's best was his line-cut from a narrow angle which rose to just crossbar height and was parried for a point.
O'Brien was impressive from placed balls over the hour, as well as contributing a brace from play. Ryan opened the scoring and was quickly followed by Kelleher, Malachy Codd, Kenny's goal and Kelleher again.
O'Brien burst into the action with a quality point followed by a converted free while Kelleher won good possession, only to lose it in a tackle, recover the ball again and convert for a point. Boden's Connell McGlynn was next to score.
This led to Faughs best spell, a run of six unanswered points from O'Brien and Liam Mostyn to leave it 1-8 to 0-11 at the interval.
On resumption Boden went on the scoring spree that ultimately decided the victory. Leon Kennedy opened the scoring, followed by John McGuire.
Kelleher fed Kenny for a quality score, followed by Ryan's goal. With the lead now at seven, Boden's defence came centre-stage in limiting the Faughs threat.
McGuire bagged a second score with Faughs raising the tempo with O'Brien standing out.
Ryan and Kenny remained prominent for Boden, benefiting from the experience they have gained over the extended season.
Kelleher bagged a decent haul of scores, as well as finding others in better positions, particularly Kenny. Despite the best efforts from Joe Kenny, Conor Brennan and Colm Leahy Faughs could find no way back as Enda's marched on. Boden will play Raheny in the final.