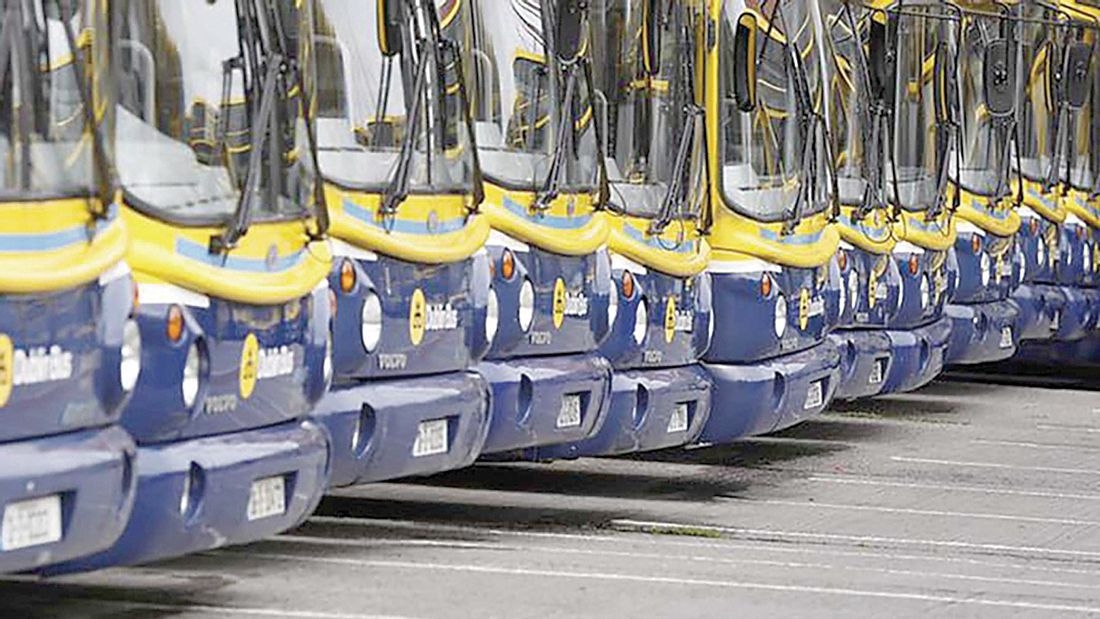 Bus union plans action to cut short Route 27 on election day
By Aideen O'Flaherty
THERE are plans for the 27 bus route to only operate as far as The Square on election day as local bus drivers call for more to be done to tackle anti-social behaviour on the route – and for better attendance from elected representatives at their meetings.
There have been ongoing issues with anti-social behaviour in the West Tallaght section of the route, with The Echo previously reporting that windows have been smashed, and that several drivers on the 27 route want to be taken off the route as a result of the issues.
In a bid to raise awareness of the issues and encourage better attendance from local elected representatives at the monthly bus forum, the 27 will not be going past The Square between 9am and 6pm on Saturday (February 8) – unless local politicians attend the next meeting of the bus forum this Friday.
Sean Yeates, a National Bus and Rail Union (NBRU) executive in Dublin Bus's Ringsend garage, told The Echo: "The day of the curtailment is polling day, and the polling station is at the bus terminus [in Jobstown].
"If politicians are the cause of the curtailment due to their lack of interest in anti-social behaviour, then we have to take action to protect our members.
"Drivers are being assaulted and windows are being smashed.
"Our message to local politicians is that the Tallaght Bus Forum meeting is this Friday, if you care about local voters then go to the meeting and do what you're elected to do – represent your constituents.
"The failure from the majority of local politicians and the wider community representatives to engage in the Tallaght forums has forced our hand in this matter."
The next meeting of the Tallaght Bus Forum is on this Friday, February 7, in the Killinarden Enterprise Centre.
When contacted by The Echo, a spokesperson for Dublin Bus said: "Dublin Bus has received notification in relation to a proposed withdrawal of service from West Tallaght (Route 27) on Saturday 8 February between 9am and 6pm due to incidences of anti-social behaviour.
"Dublin Bus has set up a number of community forums in different areas across the city, including Tallaght, to tackle anti-social behaviour.
"These forums are made up of Dublin Bus representatives, local area representatives and residents associations.
"We note that there is a community forum meeting scheduled for this coming Friday. Representatives of Dublin Bus will be in attendance."
An update will be issued after the bus forum meeting tomorrow, Friday, February 7.