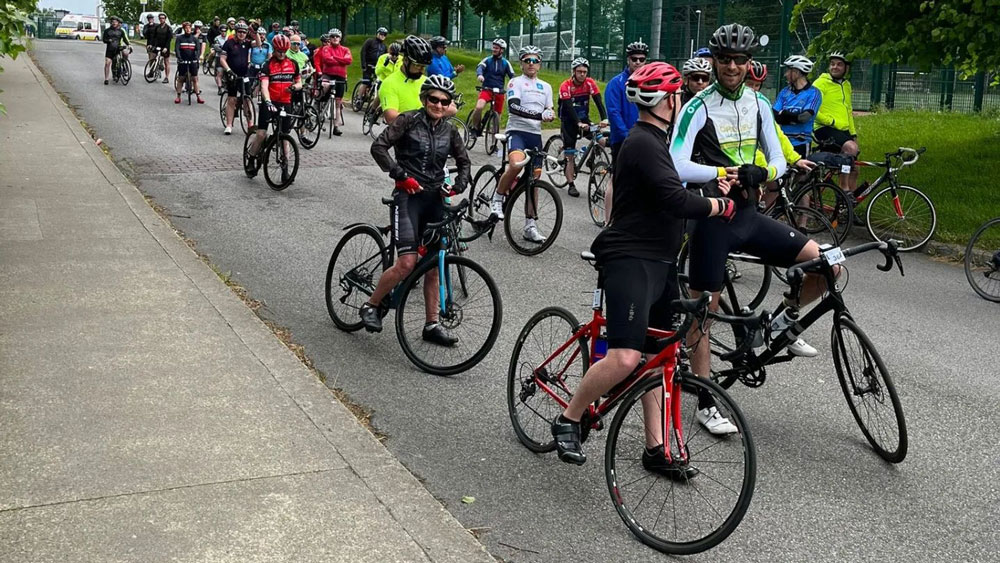 Charity cycle raises €27k for blood cancer research
THE RAGLAN Rollers Charity Cycle, which was held by a Knocklyon family in memory of their father and husband who passed away from lymphoma, took place on Saturday, May 21, and raised an incredible €27,000 for lymphoma symptom awareness and blood cancer research.
The event attracted a great crowd with over 90 cyclists taking on either a 25km cycle or a longer 120km cycle through the Dublin Mountains.
The cycle is in memory of Peter O'Reilly, who passed away aged 67 in March 2018 as a result of lymphoma. Peter's family organised the cycle which raised money for St James' Hospital Blood Cancer Research and to promote lymphoma symptom awareness.
The cycle was initially organised to take place in May 2020 but was put on hold due to Covid-19 restrictions.
Speaking about the event last Saturday, Aaron O'Reilly told The Echo: "It went brilliantly on the day, and we had such great craic.
"We had such a massive support from family and friends as well as from other organisations like the Order of Malta, who came out, and Cycle Superstore, who gave us a support vehicle for the event.
"My mam Joan O Reilly would like to thank Paul Tyrell, Sally O' Reilly for the huge support with all of the organisations and also everyone who turned up to support with marshalling both routes.
"Also, the family would like to thank Sinead Nickelson for all the IT work and the promotion of the cycle on social media.
"Our family are unbelievably grateful to everyone who took part in this very special day – and we know our dad would be so proud of us."