Echo Year in Review: November 2021
AS the debris from Halloween was cleared away at the start of November, the festive season began to kick into full swing and there was no shortage of news in the county.
The Clondalkin community came together to support and raise funds for long-standing Clondalkin resident and Round Tower GAA Club mentor John Quinlan, following the diagnosis of a tumour in his liver. They raised over €35,000 to contribute to his healthcare and associated costs (November 11 edition).
Pupils from St Bernadette's Junior National School in Quarryvale, Clondalkin, handed over 64 shoeboxes filled with toys and sweets for a shoebox appeal for children in disadvantaged countries who are affected by poverty. (November 11 edition)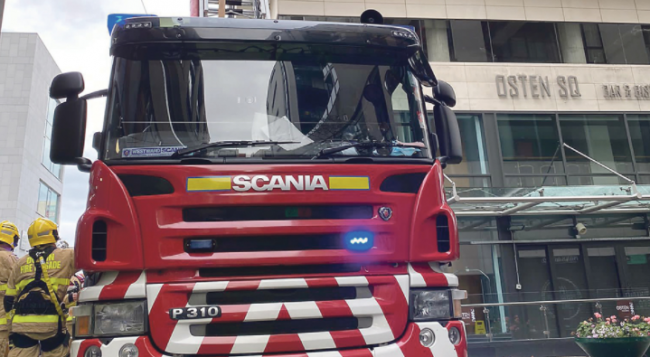 Dublin Fire Brigade at the Glashaus apartment blaze. (November 25 edition) Photo by Dublin Fire Brigade
Two separate High Court challenges were brought against decisions by An Bord Pleanála in relation to two telecommunications masts – one in Saggart and one in Kingswood. (November 26 edition)