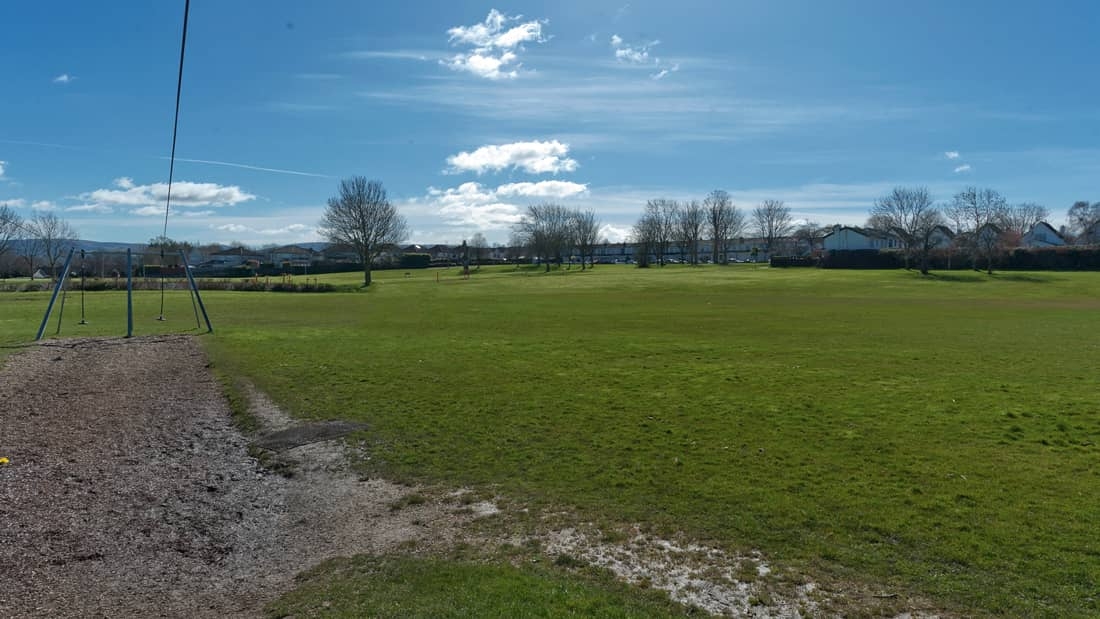 Gardai investigate stabbing of teenager in housing estate
By Caomhóg Breathnach
INVESTIGATIONS are ongoing as a teenager was stabbed in an altercation in a housing estate on Friday.
According to a statement from the Gardai, an 18-year-old youth was stabbed in an altercation involving a group of males at Kingswood Heights in Tallaght last Friday, March 12 at approximately 8.45pm.
A teenager was stabbed in Kingswood
The teenager's injuries are not described as serious and the investigation is ongoing.
This comes after it was recently reported in The Echo that a resident had discovered a blade at the playing pitches beside the children's playground in Kingswood.
The blade was an indicator of organised fights in the area, with councillor for Tallaght Central, Liam Sinclair, saying he had received multiple reports from residents about the pre-arranged fights online.
It was alleged that youths from Drimnagh and West Tallaght were coming up to participate in these pre-arranged fights in Kingswood Heights and there had been an increase in anti-social behaviour in the area.
Anti-social behaviour has been on the increase in Kingswood recently, and one of the issues raised by residents is the confusion of different areas of Kingswood being serviced by two different local Garda stations – Tallaght and Clondalkin.
"The Ballymount Road that goes through Kingswood Estate is the line between Clondalkin and Tallaght, so if you are on the side of Kingswood Heights you are serviced at Clondalkin Garda Station and at the top by Tallaght Garda Station." explained Cllr Sinclair.
"I have lived in Kingswood for 11 years and this has been an issue and something that has been talked about since I moved there. It's a known issue and it is one that people have been complaining about for a while.
"It's an old border between Clondalkin and Tallaght, the only people that still consider it a border are the guards, and in every other way and infrastructural way Kingswood Heights is part of Tallaght.
"It's really something that should be fixed at this point, Clondalkin Garda Station can't like it because going to Kingswood Heights for ordinary patrols is so out of there way, it's not a straightforward place to get from Clondalkin, so I don't think there's anyone getting advantage from Ballymount Road still being the line between the two Garda stations."
Councillor for Tallaght Central Charlie O'Connor said: "Residents have been making that point to me, and I'm sure others that when they come across an anti-social behaviour incident, or a more serious incident like Friday, that they are not very clear as to what garda station they are supposed to contact.
"The best advice they are getting from the resident's association and from us the public reps is that it is better in these cases to ring 999 so that the garda authorities can take the decision as to who should be dealing with the case.
"It is a problem in the general Kingswood area. The area behind the shops is dealt with by Clondalkin Garda station and the heights behind the school is being dealt with by Tallaght Garda station."
Cllr O'Connor said the issue is tabled at the Tallaght Area Committee meeting next Monday, March 22.
"I am raising it looking for support from my colleagues which I know will be forthcoming, where we will be making contact with the garda commissioner and asking him if this is good use of resources to serve the people of Kingswood."
By subscribing to The Echo you are supporting your local newspaper Click Here: Echo Online.