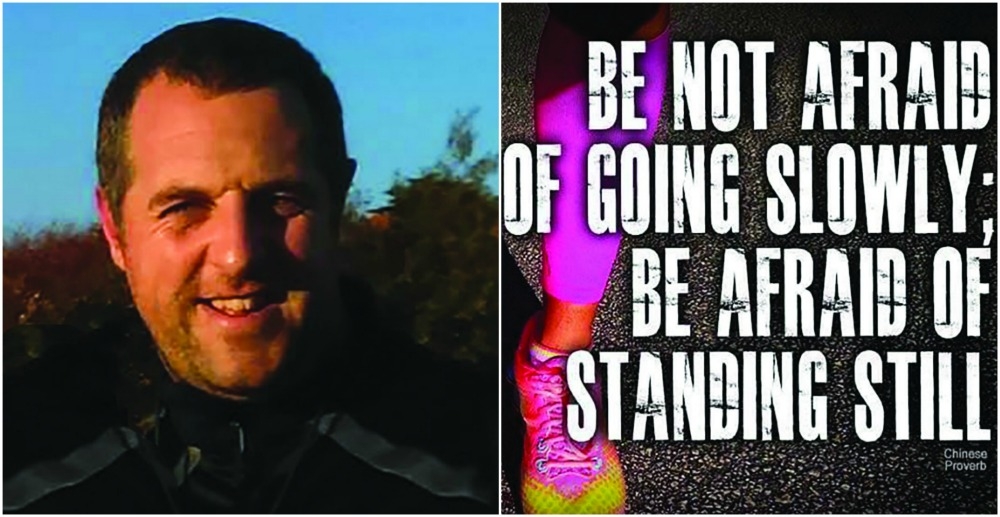 Lee from Coach Approach shows us the small changes that lead to a healthier you
By Lee Moroney
As you hoover the last little bit of the tinsel from the carpet a few weeks after putting away the Christmas tree and you finally had the last few Cadburys Roses with a cuppa, you think about all those promises you made yourself about a "New Year, New Me", saying once the celebrations were finally over you would begin!
Last year you tried the gym and bootcamp, and the year before that the weigh-in clubs, and the year before that even personal training, but you're still in the same place as you were – hoping that this January would be the "catalyst" for change, but change only happens by change and not by chance.
Overall you're probably a very committed person both in career and family, and you may even volunteer.
You see your friends joining slimming clubs and go do couch to 5kms and wish it was you but underneath it all they are nervous and even anxious about starting something new also.
You wonder how can you be such a committed person to all other aspects of your life but you can't seem to get a handle on eating well and exercise but maybe because we over think it and get overwhelmed by it with calorie counting to the point where we are even afraid to eat out.
You blame stress, and the emotions of the day, week or even month dictate what your eating. You sit in the restaurant with friends eating salad but wish you could eat the house cheese burger and chocolate brownie for dessert but feel guilty if you do so.
What about, rather than being all in, all committed like the year before and the year before that you looked at it as a long term plan. Not to get skinny for your nieces wedding in the Spring or for your work Summer party.
But what about small changes for long term success and no longer feeling the way you do about food.
Eat less and move more is not what I am telling you do – that's like telling an alcoholic to have one less drink and someone who is down on themselves to cheer up. I understand it's a lot more complicated than that.
Here's a plan which will add one habit each week for the next two weeks.
Week one – Increase your water intake – some people don't like water and add sugar free cordial to it for taste, also freshly cut lemon and lime or even fresh berries can add taste to water if left for a few hours or overnight in the fridge. Two pints or one ltr per day – just work on that.
Week two – Get outside in the fresh air and do 20 minute walks and one 30 minute walk at the weekend, continue with your water intake and bring some with you when walking.
Small changes = big difference – Simply by making small changes to your lifestyle will lead to big changes in you.
If you go all-in and try to make too many changes in one go more than likely you will fail and end up back at the start again or even further back.
Remember the weight didn't go on over night and it won't come off in a week either, or in six weeks for that matter, but what you're doing is making changes that are long term.
If you want to find out more about changing contact Lee at Coach Approach on 087 9417381 or check out my facebook page HERE.