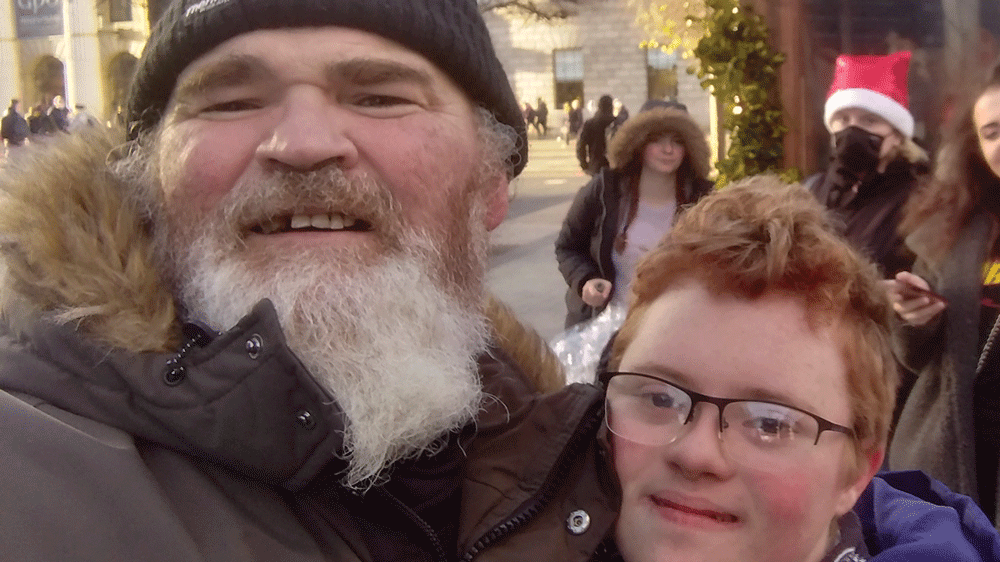 Musician Joe to compete in 'I'm a Celebrity, Get Me Out of Here'
A LOCAL musician will be competing in an 'I'm a Celebrity, Get Me Out of Here'-themed charity fundraiser in Leopardstown this month.
Fettercairn man Joe Geoghegan, who is a member of the Vine Group and recently appeared on RTÉ's music-based game show 'Last Singer Standing', will be competing to raise money for the Down Syndrome Centre in Sandyford.
This is a cause close to his heart, as Joe's 14-year-old son, Tony, has Down Syndrome and the help and support provided by the Down Syndrome Centre to the Geoghegan family, and many others like them, has been invaluable.
Joe told The Echo: "I want to raise much-needed funds to help the Down Syndrome Centre continue the amazing work they do helping Down Syndrome children and their families with all types of supports, clubs, workshops therapies, seminars and so much more.
"In our own case, on our journey with Tony, it was only when we approached the Down Syndrome Centre that we felt truly supported.
"They helped with giving Tony all he needed to overcome any hurdles that may come his way. The centre even contacted and worked with the school that Tony attended so that they could all bring out the best in Tony and help him achieve his full potential.
"Along with this, they have many groups based around social interactions, so Tony now has many friends and loves taking part in their events."
Joe is now bracing himself to take part in the 'I'm a Celebrity, Get Me Out of Here'-themed event, which will see him competing in one of two teams who will have to do food trials and other challenges.
"At the end, a king or and queen will be crowned, so the more money I raise the better my chance of being king of the jungle," added Joe. "So hopefully everyone will help me be king of the jungle."
The fundraiser will take place in the Leopardstown Pavilion on Friday, March 25, with tickets costing €25.
To donate to Joe's fundraiser for the Down Syndrome Centre, visit HERE.