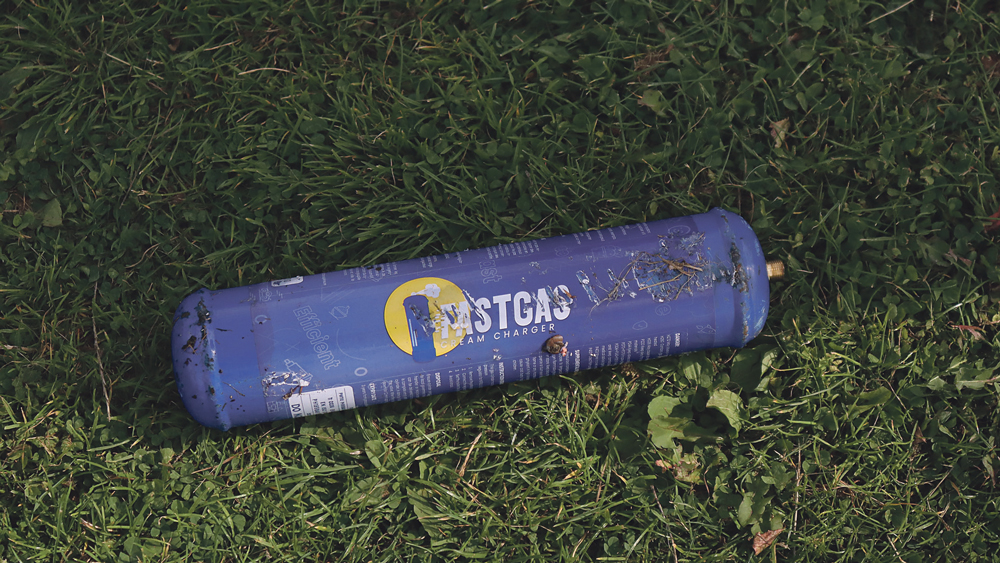 New powers needed to tackle 'silver bullet' usage by youths
NEW legislative powers will be required to tackle the dangers of young people using nitrous oxide as a means of getting high.
As things stand, gardai do not have the power to seize nitrous oxide canisters from youths – the substance is not a controlled drug under the Misuse of Drugs Act.
Although Amazon have recently ceased the sale of nitrous oxide in Ireland, it is still obtainable online, and can be legally sold for catering and industrial purposes.
The sight of 'silver/purple bullets' has become all too frequent for many a community over the last year, leading to calls by local drug advocate groups for action.
Speaking at the JPC Policing Meeting on Friday, Cllr Mick Duff (Lab) said residents discovered an "industrial" amount of empty canisters on the ground in Tymon, the morning after Halloween.
"It is a worrying aspect, a lot of the young people are of school age," said Cllr Duff.
"But the amount of canisters and balloons in the area the next morning, not only silver canisters but large blue containers, scattered around the place, everyone commented on it. It is coming in almost on an industrial scale."
Last year, Tallaght teen Alex Ryan Morrissey (15) tragically died after he was found slumped over a wall in Ballycullen.
Although the subsequent coroner's report confirmed another substance in Alex's body besides nitrous oxide, the teen's father Mick Morrisey has publicly called for the Irish government to restrict its availability to the general public.
"The difficulty we have is that it is not a criminal offence to have them," said Chief Superintendent DMR South, Peter Duff, at the meeting.
"If a garda stops someone with two or three of these nitrous oxide canisters on them, it is not like stopping them with a controlled drug. It is not like stopping underage alcohol. The gardai have no legal authority, so until it is legislated for, our hands are tied.
"I am aware there are a number of legitimate uses for them in the catering industry but they are being sold on a wholesale basis to young people. Again, until this is addressed through legislation, there is nothing gardai on the ground can do about it."
Grace Hill, coordinator of the Tallaght Drug and Alcohol Task Force, said it is an issue that comes up at local forums time and time again.
"It is quite serious actually, I hear what the Chief Supt is saying about legislation, is there anything we can do to move that on? Surely if underages have them in their possession, if there is no legalities around that, it is clear they are not using them for catering purposes," said Ms Hill.
Last year, revenue seized 14,400 canisters that were believed to be destined for the illegal market.
Chief Supt Duff said gardai could approach the matter differently if there is a change in legislation by the Oireachtas.
"If you have a 17-year old carrying a box of these into the coffee shop where he works, that is a legitimate reason why you would have them," he said.
"But if the same 17-year-old is standing out in Tymon tonight selling them, that is a completely different set of circumstances and the gardai could act if the legislation was changed, but that is a matter for the Oireachtas."