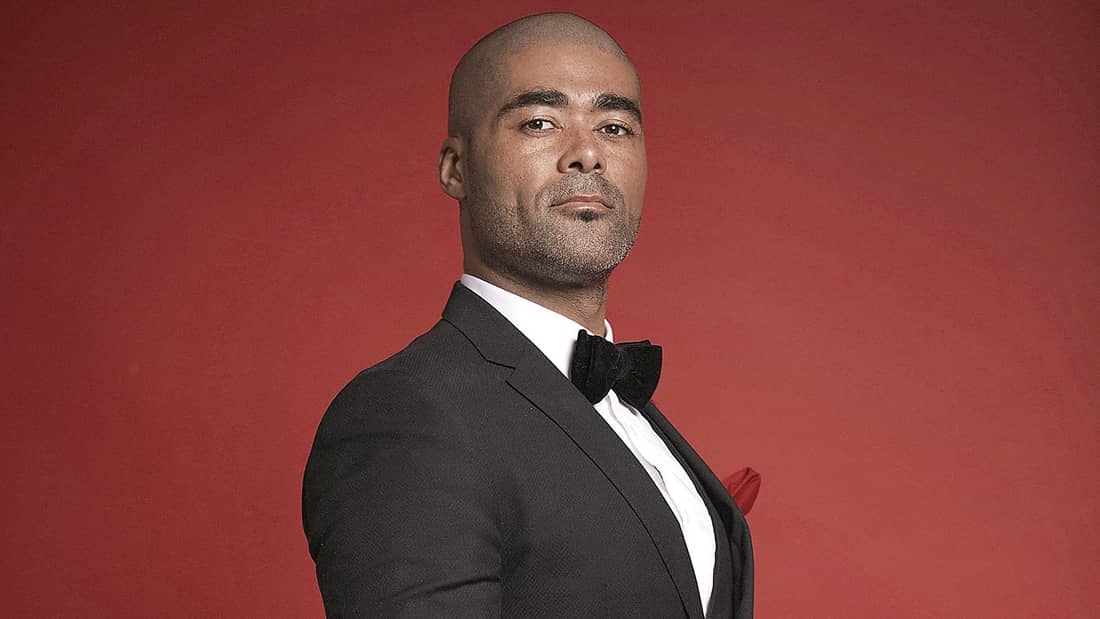 Putting the swing into lockdown: Luke Thomas and the Swing Cats nail it!
By Aideen O'Flaherty
Luke Thomas performed his first concert as a teenage R&B singer when he was a support act for the American rapper Coolio.
Now, over two decades later, the Walkinstown man still delights in singing for the crowds, whether on stage or – most recently – via live-stream.
Singer Luke Thomas
The R&B influences that informed Luke's early work have now been traded for up-tempo swing numbers – the Tallaght resident has fronted his wedding and events band Luke Thomas and The Swing Cats since 2010.
The Swing Cats are well known for their high-energy performances, and during the lockdown the band posted weekly videos on their Facebook page, called The Lockdown Sessions, where they collaborated with many famous faces, and grew their loyal fanbase.
The band are looking forward to getting back on stage in the future, as one of their cancelled shows has been rescheduled for next year.
Luke took some time out to speak to The Echo about the enduring popularity of swing music, rehearsing in person again, and The Lockdown Sessions.
You joined The Swing Cats almost ten years ago, after spending time as an R&B and pop performer. What was the change in dynamic like?
I think the change was a natural one. I have been performing since I was 15. My first gig was as a support act for US rapper Coolio back in the late 90s.
I literally went from school to soundcheck at The Olympia Theatre – it was a surreal experience and something that has stayed with me ever since. I went on to have three top 10 hits in the Irish Charts and win a Meteor award before I turned 20.
I got into swing music by accident, when I was asked to perform a few songs with the Irish Rat Pack. From there, I fell in love with the music.
And, now that I'm well in my 30s, I actually finally feel comfortable delivering these amazing songs properly.
What do you think makes swing music so unique?
Swing music has been around for almost 100 years. It's one of the earliest forms of music and it's connected with audiences ever since.
We mainly focus on up-tempo swing, bringing that infectious energy to our performances.
I never thought when I started with The Swing Cats that it would be received so well by people, and that we would all be able to make a career out of performing this music.
You've performed on television shows like The Late Late Show, and you've had two concert specials that aired on Virgin Media One. How does performing for TV compare to performing on stage without cameras?
We've been blessed to perform on some massive TV shows, and film two of our very own concert specials – which very few Irish acts have done. To me, all performances are the same, whether it's a headline show at The Olympia or our concert special. Showtime is showtime, and you've got to flick the switch! Our TV concert specials were shot in one take, so might as well have been live.
We did this to capture the energy and to be authentic to the viewer.
Shortly after lockdown began The Swing Cats started creating The Lockdown Sessions, posting videos to their Facebook page where they collaborated with other musicians. Why was it important for you to have that creative outlet?
We have been lucky enough to make this our career so far, and to us it is important that we continue to connect with the people that love what we do, buy our music and come to our shows. It's important for us as a band that we continue to have a consistent musical output.
How do you feel about the strong response The Lockdown Sessions have received?
Ah here, the response has been unbelievable! The comments and messages have blown us away. People genuinely loved the tracks and videos and it's really been an eye-opener for us.
We've had some amazing guest performers join us, like rugby legend Brent Pope, actor Johnny Ward and comedian Fred Cooke.
What do you hope viewers and listeners have taken away from the band's Lockdown Sessions?
Hopefully people have enjoyed them and have sung along and had a laugh. All we want to do right now is to continue to connect with people and make them smile.
Do you think there will be any more Lockdown Sessions in future?
I think there will be more sessions indeed.
I think it has reminded us how much we love our jobs and how much people enjoy what we do.
You recently transitioned from performing remotely with your bandmates to actually being able to perform together again in person. What was the first in-person rehearsal like, after so many months of remote recording?
Our first in-person rehearsal was the morning of Dublin Pride's Digital Concert a few weeks ago in The Mansion House. It was so strange [to play a digital concert], thankfully we only had to perform two songs.
We were all second-guessing ourselves at the start, but we warmed up and, once the cameras were rolling, we nailed it, thank God!
The Swing Cats' show at The National Concert Hall, which had to be cancelled as a result of the pandemic, has been rescheduled for next March 27, 2021, and will feature DWTS Pro Dance champion John Nolan. Tickets are on sale now.
For further details, and to watch The Lockdown Sessions, visit The Swing Cats on Facebook or www.theswingcats.ie
By subscribing to The Echo you are supporting your local newspaper Click Here: Echo Online.