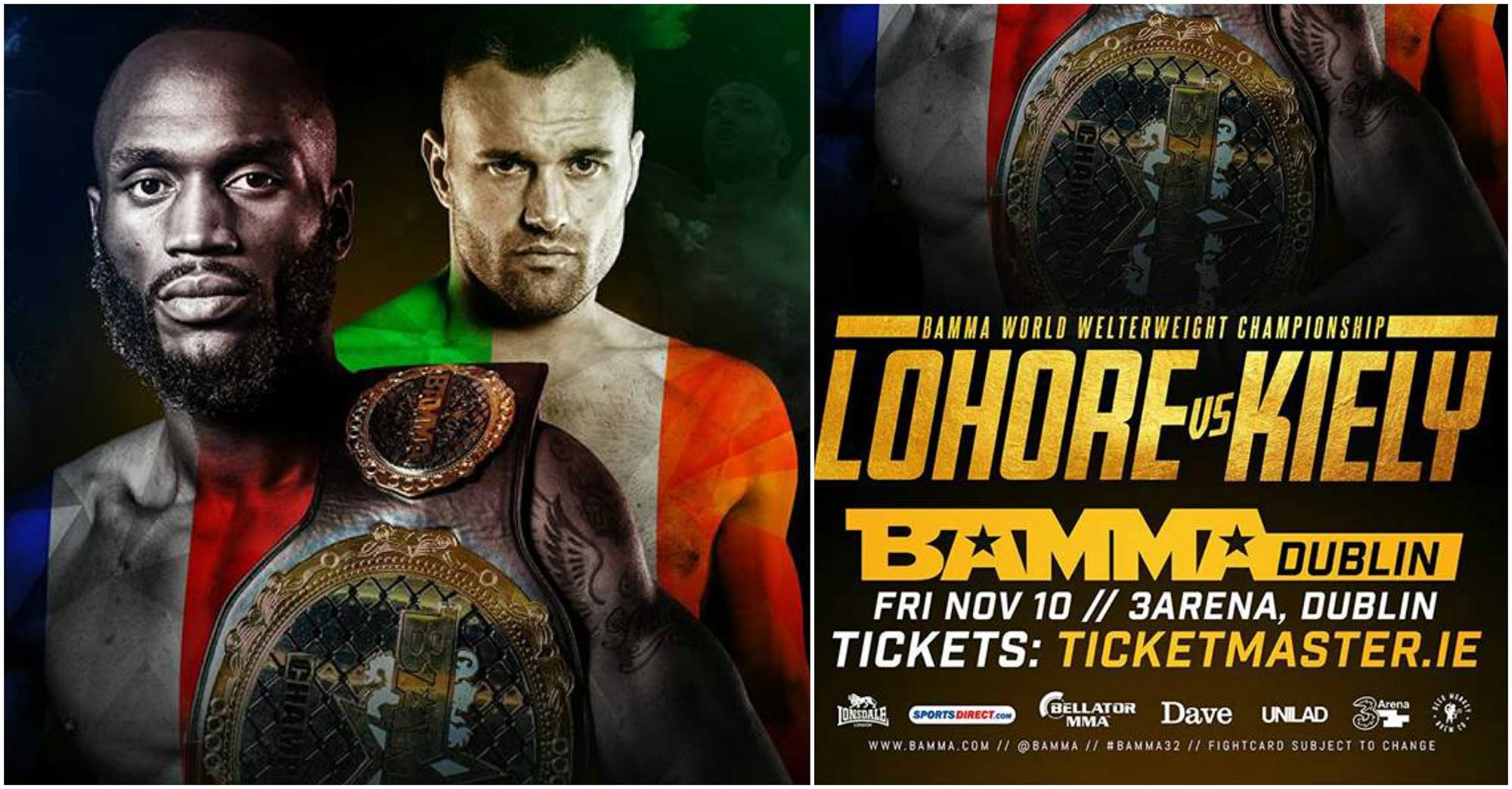 Richie Kiely and Alex Lahore to face off at IT Tallaght for live Q&A session
Tallaght's Richie Kiely and BAMMA World Welterweight Champion Alex Lahore will face off in IT Tallaght this afternoon for a Q&A session ahead of their fight on November 10 in the 3Arena.
Lahore has been in Dublin this week to promote the fight alongside Kiely, who gets a shot at the world title in just his third BAMMA fight.
The clinical manner in which Kiely stopped both Keith McCabe and Daniel Olejniczak in his opening two fights, coupled with his antagonistic manner outside the cage, has earned Kiely his crack at the prize.
The Q&A session begins in the IT Tallaght canteen at 2:45pm.