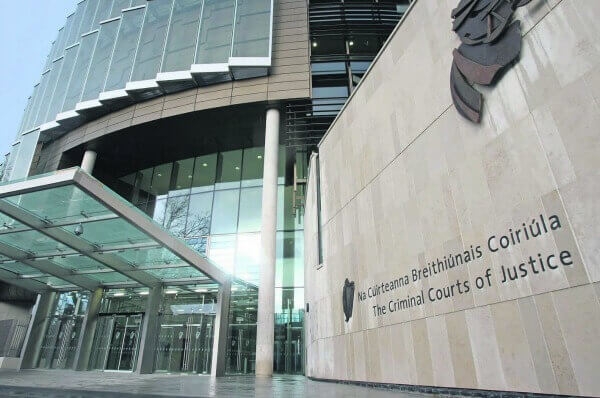 Two years in prison for man discovered with two stolen rings inside a sock
By Brion Hoban
A man caught with two stolen rings stored inside of a sock has been sentenced to two years imprisonment.
William Connors (29), of Drumcairn Park, Tallaght, pleaded guilty at Dublin Circuit Criminal Court to possession of two stolen rings at Dom Marmion car park, Dundrum, on June 5, 2018.
Judge Cormac Quinn sentenced Connors to two years imprisonment and backdated the sentence to the day he first went into custody on this matter, June 5, 2018.
Garda Patrick O'Connor told Joe Barnes BL, prosecuting, that on the day in question he was told about a car that had been involved in a number of incidents.
When Garda O'Connor stopped the car, Connors got out and attempted to run away. He removed a sock from his pocket and threw it away before being caught by the garda in a car park.
The sock contained two pieces of jewellery, a 13-carat gold ring worth €2,000 and a second ring worth €200. Both had been stolen from a house earlier that day.
In a victim impact statement read out in court, the woman who owned the rings said she was "deeply shaken and distressed" upon returning home to find her bedroom completely upended.
Connors has 62 previous convictions. These include convictions for burglary, possession of stolen property, criminal damage and road traffic offences.
Eoin Lawlor BL, defending, said his client received a phone call during which he was offered the opportunity to buy the rings. Connors was aware that the rings had to have been stolen due to the low price he paid.
Mr Lawlor said his client had lost a large number of family members to suicide. Connors is married and has two children.
Judge Quinn said the mitigating factors in the case where the early guilty plea, his personal circumstances, his tragic family background and his age. He said the aggravating factor was the effect the offence had on the victim.