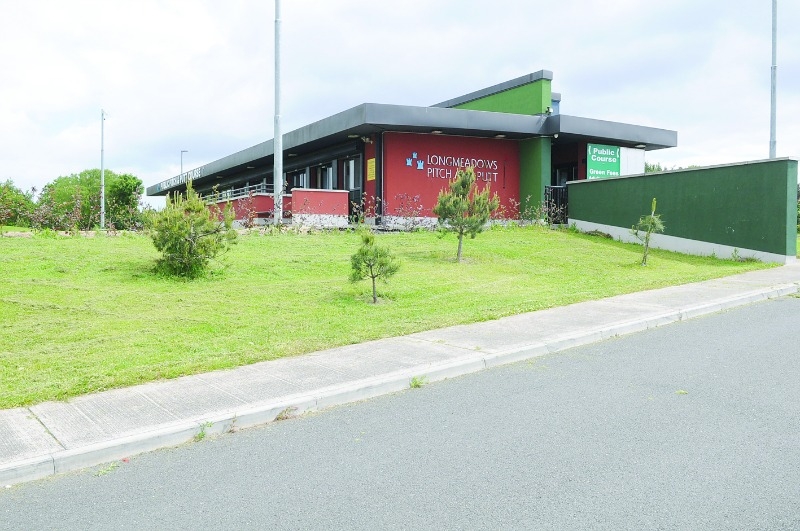 Uncertainty over future of Longmeadows pitch and putt
By Maurice Garvey
THE long-term future of Longmeadows Pitch and Putt Club in Ballyfermot looks to be in doubt after Dublin City Council announced this week they will step in to keep the facility open should the community employment scheme at the club cease.
The Echo understands an AGM was held at the club on Wednesday night, with committee members set to decide on whether they would seek a new licence from Dublin City Council, and to wind the club down by February 27.
CE schemes have been funded at Longmeadows through annual contracts with the Department of Social Protection, and many people have been employed on CE schemes at the club in a number of roles.
Concerns for the future of the CE schemes at the club started in 2015. Staff were devastated that the popular pavilion café closed, with former chef Justin Melia citing "no solid reason."
Whilst the café eventually reopened, it closed once again before Christmas and remains closed.
Longmeadows Chairman Declan McCormack told The Echo last week that the "CE scheme is still operational – do not call me again."
Independent Councillor Vincent Jackson raised a motion at the Dublin South Central area committee on Wednesday, requesting the council "do all in their power to ensure the facility remains a valuable community resource."
Cllr Jackson said: "I'm led to believe that the committee intend to cease their commitment with the Department of Social Protection for the CE scheme, and not seek to renew their license with DCC.
"This is a 100 per cent publicly funded club, and it provides a great service to the community. A great deal of investment has gone into building the clubhouse, between €300k to €400k."
He continued: "If this goes ahead, DCC will need to enter negotiations with other groups and approach other community leaders who may wish to continue with this fine facility. It has to be a social economy. You couldn't operate it with normal trading conditions.
"If it wasn't working well, the club should have invited in another group and sought help. If DCC take over the club, they will need to find someone to manage it directly."
Dublin City Council maintains the course, but said last week they they are not aware of any changes to the CE scheme.
Area Manager Bruce Philips said: "In the event of the CE scheme ceasing, the council's parks service will take over the administration and ensure the facility is kept open to the public."
A spokesperson for the Department of Social Protection said they do not comment on individual cases.