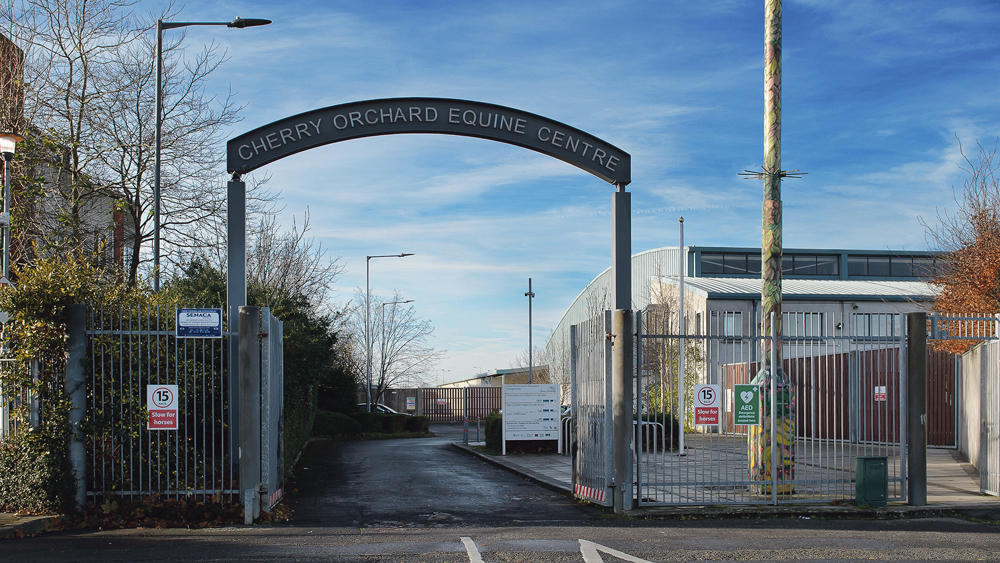 Ambitious proposal for Cherry Orchard Equine Centre
MAJOR redevelopment and extension plans proposed by Cherry Orchard Equine Centre, could lead to the creation of new jobs and social enterprises, boosting the local economy.
The ambitious proposal was presented at the recent Dublin South Central area meeting, where it received unanimous support from local councillors.
Some of the key points include a proposed extension of the centre, providing 40 new jobs, the creation of a business hub with potential for 11 new businesses and up to 30 jobs, and the addition of a new coffee shop, which could employ up to nine people.
According to the centre, the plans have been in the works for three years, but their implementation will "make a tangible and positive impact in Cherry Orchard".
The centre's strategic plan 2018-22 identified a number of areas to support growth, including business infrastructure, youth employability supports, and social space for the community.
Established in 1999, the equine centre is owned by Dublin City Council, governed by a board of 12 trustees, and has operational funding of €1.3m per annum.
A registered charity, it provides services six days per week.
Pre-Covid, they worked with approximately 650 youths per week, the majority of whom come from disadvantaged backgrounds.
The report says the extension would improve and create new services in Cherry Orchard, provide 40 jobs, €900k per year in wages for the local economy, and support employment for young people.
The business incubation units are proposed to support local SME's, and provide onsite mentoring and supports for a range of enterprises – hair dressing, barber, health, beauty, financial, legal, IT.
Within the hub, a potential for 11 new business could create up to 30 direct jobs, bringing €650K in wages to local economy.
The coffee shop is billed as an anchor business, creating nine jobs, up to €180k in local wages, and part time and seasonal employment for youths.
It could also host accredited hospitality training for 10 youths per year, and attract footfall for the business hub and vice versa.