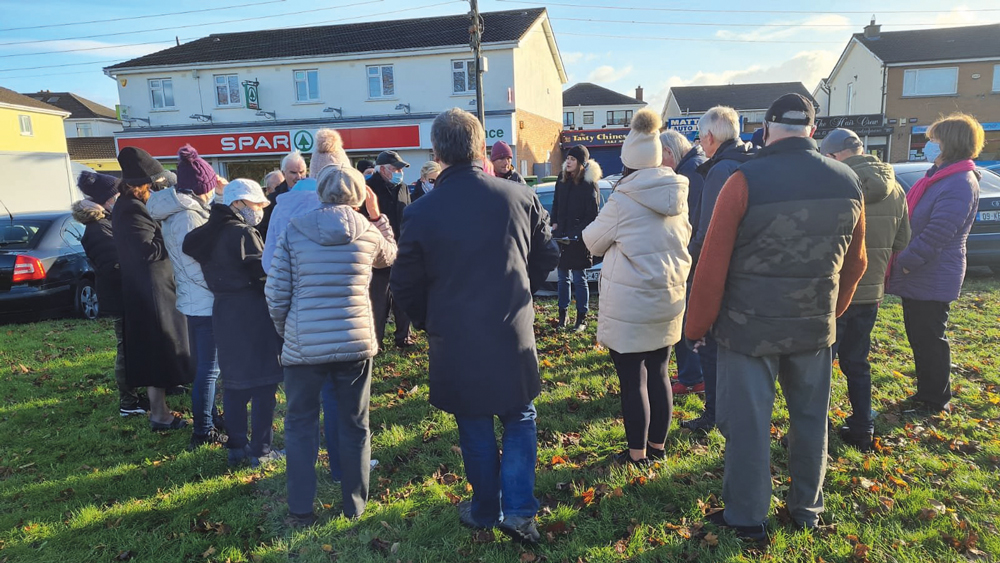 Commuters 'disconnected' after BusConnect Phase 2 launched
PHASE 2 of BusConnects, which launched at the end of November, has led to improvements but also "disconnected" many commuters in Lucan and Chapelizod.
Residents in Dodsboro/Hillcrest have lost a direct bus to the city centre and a vital bus stop at SuperValu – after the culling of the 25 route and its replacement the X30 which only operates at peak times.
TD Gino Kenny (PBP) said: "We made numerous submissions to BusConnects consultations raising the issue of the removal of the 25 bus. I was very disappointed to see the NTA going ahead with this decision. It leaves many people having to get two separate buses to get to the city centre. I'm calling on the NTA to consider increasing the services on the new X30 bus and to look at re-instating the bus stop at Supervalu."
Cllr Madeleine Johansson (PBP) said the Shackleton/Dodsboro area is "completely left out apart from the local buses".
"I have been told by South Dublin County Council that they are very keen to see buses going down the new Adamstown Boulevard, which is due to open in late January 2022."
Cllr Liona O'Toole (Ind) said these older routes "served a purpose" and were taken away without consultation with on-the-ground bus drivers and commuters.
"During a presentation to the council back in 2016, the talk was all about enhancement, but at no stage did they talk about taking away routes."
Cllr O'Toole said Phase 2 does not include residents living in new Adamstown estates, and the overall plan still lacks a route from Lucan to Tallaght.
"It is an awful shame, and is bypassing them at the moment. They should not have launched this in November, and instead waited until after Christmas," she said.
Councillor Derren Ó Brádaigh said the new feeder L51 and L52 buses are "welcome routes" but do not address the absence of a bus to service for Shackleton or Hallwell.
"There is a very palpable sense of frustration from folks that their earlier concerns were totally ignored, amongst the 72,000 submissions as part of the public consultation," he said.
"The need for the opening of Adamstown Boulevard and a suitable location for a turning circle must be urgently addressed in order to bring a bus service right into Shackleton. This is a 'here and now' issue that needs immediate thinking by South Dublin County Council, Dublin Bus and importantly the developer in question."
Under the BusConnects C Spine plan, Chapelizod will see one bus service replacing six – meaning the loss of a direct bus connection to Lucan, Lexlip and Maynooth, according to TD Bríd Smith.
Meanwhile, the L54 bus route, which connects the Red Cow Luas Platform to Fonthill and Lucan Village, has been hailed as a positive.
Cllr Eoin Ó Broin (Ind) said: "With 90-minute ticketing if you take the L54 to the Luas or train, you do not have to pay again as it will be within the time your ticket is valid for. There will be further new routes coming next year as well."