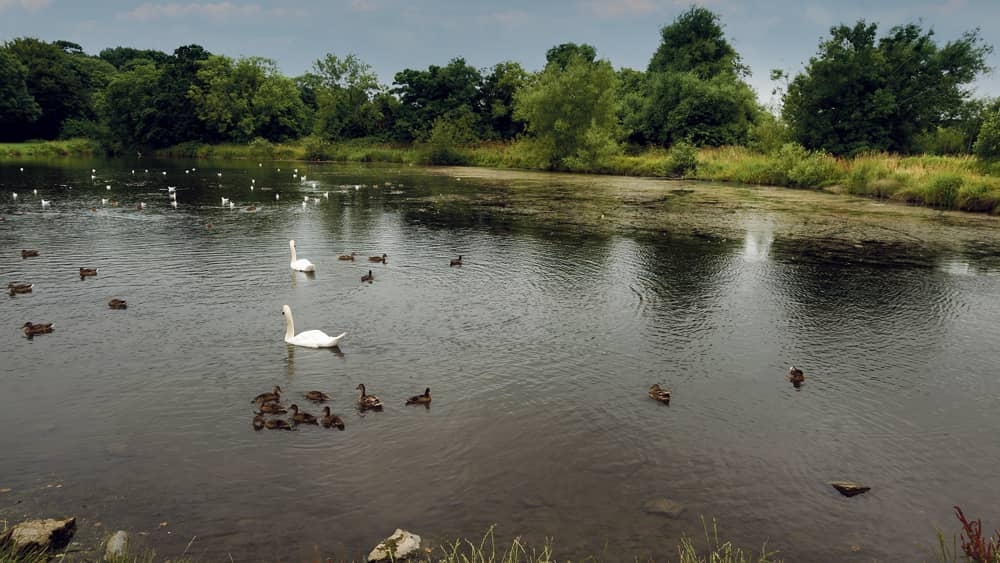 Have you registered? Nearly 2,000 people sign up for local parks and trails challenge
By Mary Dennehy
NEARLY 2,000 people have signed up to a free South Dublin County challenge, which encourages people to get active while discovering their local parks and trails.
The South Dublin County Sports Partnership's (SDCSP) May Challenge encourages people to visit five county parks or trails over the course of the month – and tag the partnership in their photographs.
Corkagh Park in Clondalkin (Image: Paddy Barrett)
The local parks listed in the challenge include Corkagh Park in Clondalkin, Waterstown Park in Palmerstown, Rathfarnham Castle Park and Sean Walsh Park and Tymon Park, both in Tallaght.
The trails include, Bohernabreena, which offers an 8.5km way around the reservoir and along the Dodder, Cruagh Woods, Hell Fire Club, Tibradden Woods and the 42km Dublin Mountains Way – which links Tallaght to Shankill.
Take a photograph beside the challenge poster located in the listed parks and trails
Details on each of the trail walks, including maps, are available on the Inspired South Dublin (InspiredSouthDublin.ie) website.
Alongside getting active and exploring and promoting local outdoor facilities, those who register are also in with the chance of winning Zipit Forest Adventure passes and picnic kits.
Thos McDermott of the South Dublin County Sports Partnership (SDCSP) said: "The public reaction to SDCSP's May Challenge – to visit five local Parks or Trails, send on a pic and tag us – has been phenomenal.
It is free to register for the May Challenge
"Almost 2,000 people have registered for it as of Tuesday [May 18].
"In addition to the photos there has been some great stories, some life affirming stories, from people who have felt closed in over the last year and now can move about again and have learned a new appreciation for the facilities on our doorstep.
"There are lots of lovely places for people to enjoy…and some lovely free prizes to win."
The SDCSP is encouraging everybody to Leave No Trace when visiting parks and trails.
For further details visit the Inspired South Dublin website.
It is free to register.
To be entered into the free draw, tag the South Dublin County Partnership (@Sdcsp1) and Dublin Outdoors (@Dublin_outdoors) on Instagram.
Alternatively, email your photograph to info@sdcsp.ie.
By subscribing to The Echo you are supporting your local newspaper Click Here: Echo Online.