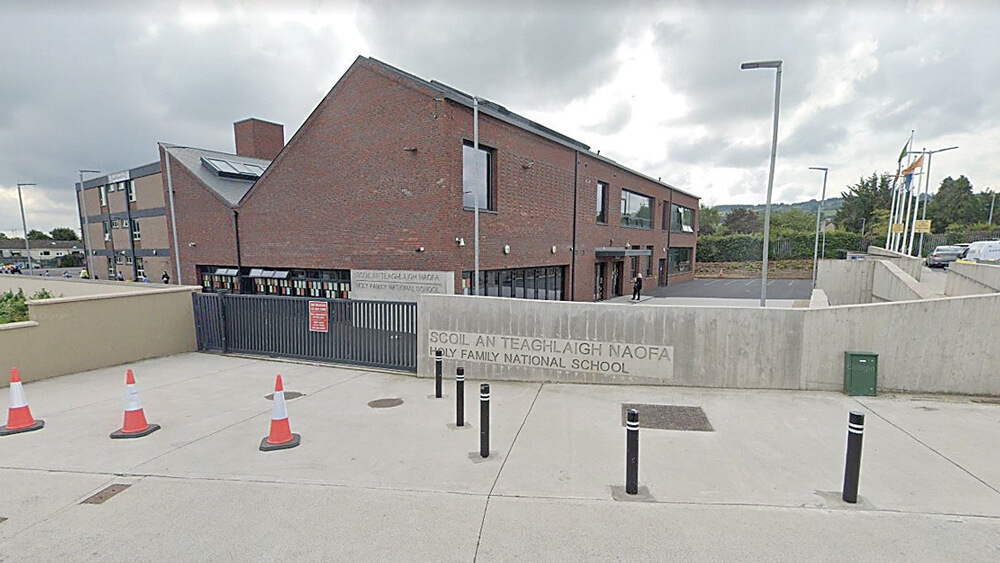 Holy Family first school to record a positive case
By Aideen O'Flaherty
HOLY Family National School in Rathcoole has become the first school in the country to record a positive case of the coronavirus since schools reopened.
Speaking on RTÉ Radio 1's 'Today with Claire Byrne' on Tuesday, the school's principal, Colm Byrne, confirmed that the pupil who tested positive for the virus had not contracted it in the school.
Holy Family in Rathcoole
The class that the affected child was in was sent home, while pupils in the school's other classes will continue to attend the school as normal.
Holy Family reopened last week, with a number of measures in place to prevent the spread of the virus, including a dedicated ramp for entering and a stairway for leaving the school grounds, numerous hand sanitising stations, and socially distanced seating in the classrooms.
The acting chief medical officer, Dr Ronan Glynn, wrote an open letter to parents and school staff last month, where he stated: "The risk of Covid-19 has been carefully weighed against the very real harm that can be caused by sustained school closures."
He added that coronavirus cases are to be expected among schoolchildren over the coming weeks, however their symptoms are typically mild, and that when a confirmed case does occur, the HSE's public health teams will "respond and liaise closely with the school involved and ensure that all necessary measures are taken to protect other students and school staff."