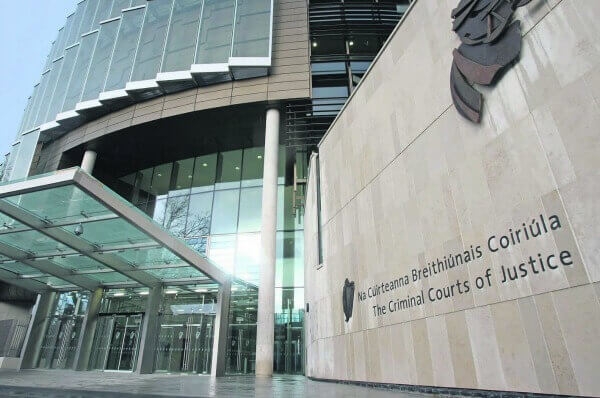 Jail for burglar who stole €30,000 in family heirlooms
By Fiona Ferguson
A burglar who stole over €30,000 of personal belongings and family heirlooms from the home of an elderly woman has been jailed for 4 years and three months, reports Fiona Ferguson.
Gerry Wall (27) of The Laurels, Bluebell, pleaded guilty at Dublin Circuit Criminal Court to burglary at the address in Walkinstown on February 1, 2016. He has 26 previous convictions.
Dublin Circuit Criminal Court
Garda Aidan Devaney told Fionnuala O'Sullivan BL, prosecuting, that the son of the elderly woman, who also lived there, returned that afternoon to the unoccupied house to find it in a "chaotic state" with piles of clothes everywhere and belongings knocked over.
He reviewed CCTV footage from the house and saw a man, later identified by gardai as Wall, leave the house with a suitcase and two bags.
It was discovered numerous items of jewellery as well as saris, coins and flags were missing from the house. None of the items have been recovered.
The court heard the value of the missing goods was €32,450 and that many of them were irreplaceable family heirlooms with sentimental value. The items were not insured.
Sentencing him on Monday, Judge Karen O'Connor said Wall had engaged in "the violation of a family home".
"There was significant financial loss, including the loss of items of sentimental value, items that had been in this family for a lengthy period of time," she said.
Judge O'Connor handed down a sentence of five years and three months, but suspended the final year on a number of conditions. She backdated the sentence to July, when Wall went into custody.
The court heard Wall entered a guilty plea following legal argument on the second day of his trial last year.
He was granted bail on stringent conditions but failed to appear on his sentence date.
A warrant was issued for his arrest and he handed himself into gardai last July.
Gda Devaney agreed with Emmett Nolan BL, defending, that the burglary was not planned or sophisticated and that there had been no one present in the house and no confrontation.
Mr Nolan said Wall had asked the court to convey an apology and his remorse for what had happened.
He said Wall was a married father of one who had little education and training.
He said there was simply "no excuse" for the offence and his client was taking responsibility in that regard.
By subscribing to The Echo you are supporting your local newspaper Click Here: Echo Online.