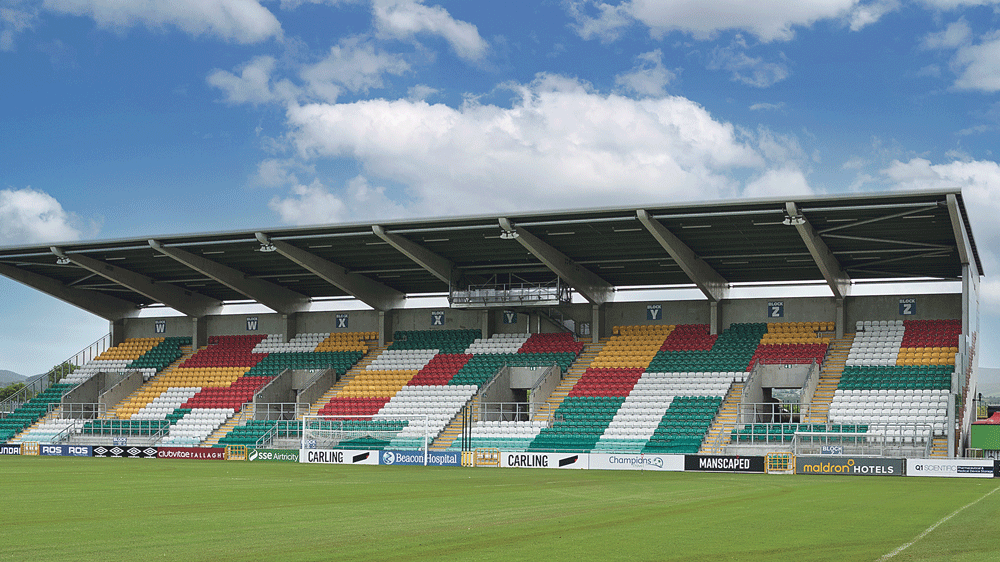 League champions Shamrock Rovers record a loss of €1.8m
SHAMROCK Rovers recorded a loss after tax of almost €1.8 million, down from a profit of more than €627,000 the year before.
Accounts for the Tallaght-based club in the year to November 30, 2020, outline the blow it has suffered from the Covid-19 pandemic and related public health measures, which saw attendances at sporting events severely curtailed by government.
The club's balance sheet had been transformed the previous year when a €2 million cash injection by businessman Dermot Desmond transformed shareholders' funds from a near €1.3 million deficit to a €1.34 million surplus.
However, the club's latest accounts show shareholder funds are once again in the red with a deficit of €410,663.
Mr Desmond, who has a 25 per cent stake, previously said he invested in Rovers with an eye on developing its youth academy.
He said he felt he was more of a "trustee" to the club than a shareholder.
The latest accounts show the directors agreed to write down a €800,000 intercompany loan due from its academy during the year.
The club's board forecast that it has sufficient cash funding to meet its debts for the next 12 months, and said it was "confident" shareholders will continue to support it. It also noted "key shareholders" confirmed they will not seek repayment of loans for the next 12 months.
The club said it had undertaken a "thorough review" of its forecasts which "depend critically" a number of "key assumptions" made by the club "based on information available to the board".
These assumptions include that the club will challenge for European places in the Airtricity League in 2021, and participate successfully in European competition this season and next. The club is on course to retain the league title.
The forecasts also depend on season ticket sales being consistent with historic experiences, but the board acknowledged that match day income is projected to be "adversely impacted" by Covid-19 and admissions to sporting events.
Other assumptions are that sponsorship, commercial and other non-match day activity will reflect "continuing confidence and a successful 2021 campaign".
The forecasts also assume "the planned warehousing of Revenue Commissioner debts arising from the impact of Covid-19" as well as the "continued receipt of the Employee Wage Subsidy Scheme".
Rovers employs 42 people, including 21 professional footballers, eight administrative staff, five on the management and coaching team, and eight directors.