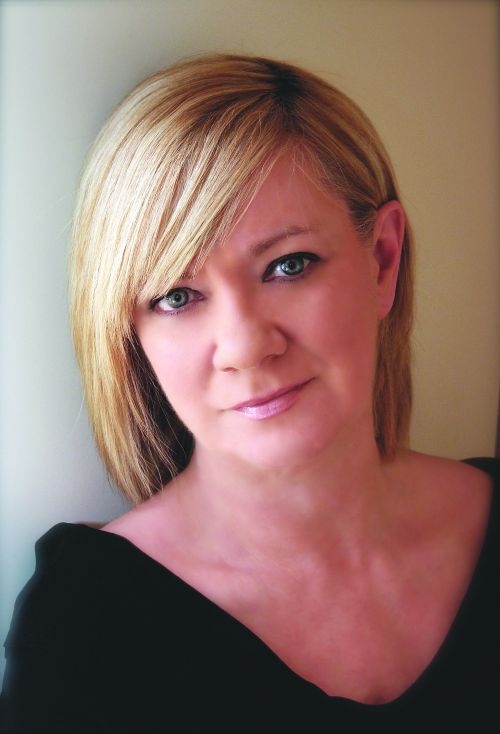 Local crime writer to release fourth novel
By Mary Dennehy
AWARD-winning Bohernabreena crime writer Louise Phillips is launching her fourth gripping psychological thriller this September, so be prepared for another dark, addictive read which will capture your imagination and your senses.
Her fourth book in four years, The Game Changer continues with the cases of criminal psychologist Dr Kate Pearson however, this book delves into the world of cult leaders.
Passionate, dedicated and unique, in that she sets her crime fiction in Ireland, an unusual decision for many crime writers, Louise in person is a much brighter and approachable person that those she chooses to write about – with the mam of three only starting on her writing journey in recent years.
Despite a busy schedule, Louise took a few minutes to speak with her local paper ahead of her book launch in the Gutter Bookshop, Cow's Lane, Temple Bar at 6.30 on September 8 – with all readers invited to attend.
Tell us a little about the new book?
The Game Changer is a psychological thriller featuring criminal psychologist Dr Kate Pearson, and asks the question, what if you went missing and couldn't remember anything? Kate was abducted when she was twelve years old, but she has no memory of the time she was held. Now, over twenty years later, she gets an anonymous note pushed under her door saying, "I REMEMBER YOU, KATE" forcing her to ask questions about her childhood, including her father possible involvement in her abduction. Opening with a suspected suicide of an ex-headmaster in Dublin, and a brutal murder in New York, the more Kate delves into the recesses of her memory, the more danger she is in, and a murderous cult leader is getting closer. Someone has to pay for the sins of the past.
Has your writing process changed since starting your first book?
I still get up at 6am to write, and schedule out a daily and weekly word count, although I have learned to trust the process more. First drafts are about getting the story down. I will always have doubts along the way, but the important thing is to get that first draft done and trust your editorial brain to do the rest.
What is the most important thing that you have learned about writing since starting on your very first book?
I've learned that writing is an exploration, your entry into a world that doesn't exist until you create it. It can be daunting and rewarding, but you never know the full extent of the journey until you've travelled it. In the end, the stories always surprise me, which I think is a very good thing.

Is there a similar theme running through your books?
All four novels explored different themes, but they also looked at the WHY behind people's actions and this is partly the reason criminal profiling is a huge element. Usually there is a secret or mystery from the past that frames the current dilemma and being psychological thrillers, there is always a sense of dread running through them.
Which character has been your favourite?
I try not to have a favourite character, but like most crime writers, I enjoy creating the villains. If I was forced to pick a favourite character from the books, it would be Ellie Brady from the first novel Red Ribbons. Her voice came almost fully formed to the page, and perhaps it's partly because it was the first novel, but her voice still lingers with me.
You held a workshop at Tallafest on Saturday, how did that go?
The workshop as part of Tallafest was fantastic. It was in the historic St Maelruain's church and the atmosphere was fuelled with smells of incense and an overwhelming sense of not only the past, but of the coming together of people, each with a strong desire to write.
What advice do you give to aspiring writers?
Stories are written one word at a time, but having a place to write, a space you can escape to, is important. It can be a tiny corner of a room and it doesn't have to be pretty, but it will make a difference.
What's next for Louise Phillips?
2015 was a great year for me. Apart from the publication of The Game Changer, I was also a judge on the Irish panel for the European Literary Award, and a lucky recipient of a writing residency at the Cill Rialaig Artists' Retreat in Kerry. I'll be going there in October and hopefully starting on my next novel!
Latest News: Local business owners struggle to keep firms open after burglaries…
Latest News: Celebrations high amongst local students as CAO offers filter in…
Latest News: Molloy's antique fox gets pride of place at funeral……
Latest News: Emergency homeless will no longer be sent to 'Bloodbath' B&B…