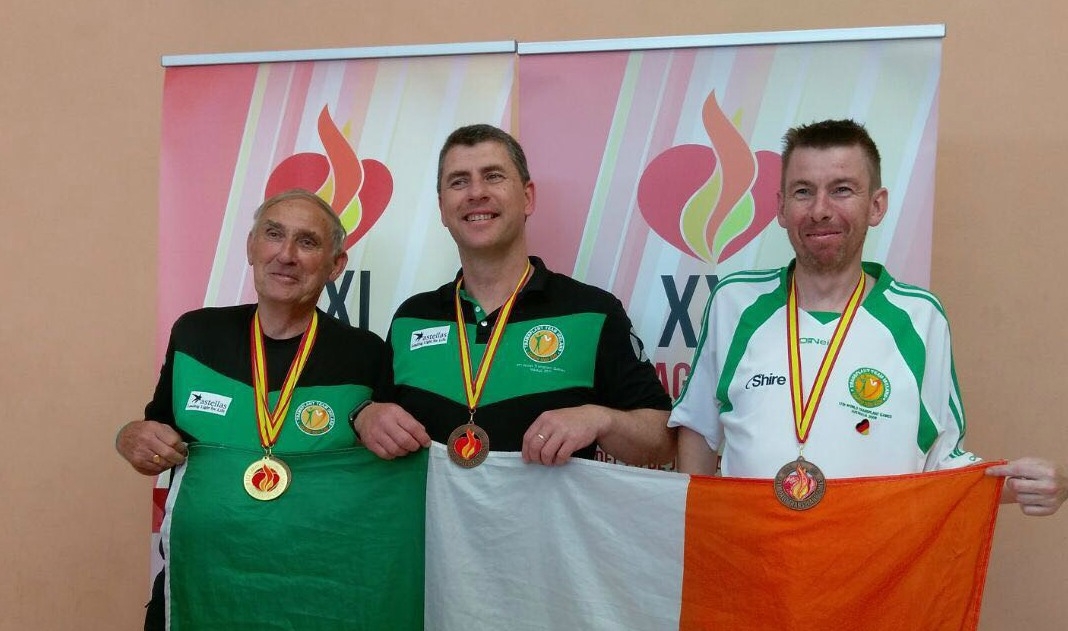 Medal haul continues for Tallaght's Lenny Ryan at World Transplant Games
The medals keep on coming for Tallaght's Lenny Ryan at the World Transplant Games in Spain, with the Tymonville native clinching a second bronze medal yesterday.
Having already taken a bronze medal in the Petanque singles event on Monday, Lenny joined forces with Cork duo Charlie Ryan and Mike Keohane to finish third in the Triples Darts event.
Lenny (right) alongside Charlie and Mike
Lenny, who received a kidney transplant, travelled to Malaga for the games alongside 26 others who have received a kidney or liver transplant.
Also in the team is Angela Sherlock from Greenhills, and we will be keeping you up to date with her progress throughout the week.
At the World Transplant Games athletes compete in their respective age categories in the following events: badminton, cycling, darts, golf, petanque, squash, swimming, table tennis, ten pin bowling, tennis, mini-marathon, and track and field.