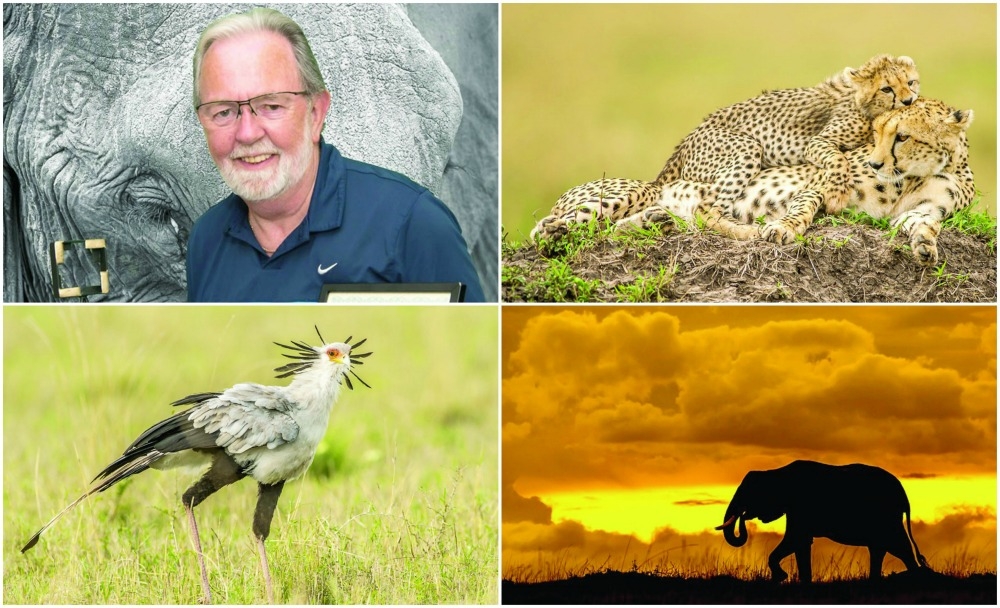 Michael's just wild about his photography honour
By Mary Dennehy
AWARD-winning photographer Michael Finn was named Ireland's Best Wildlife Photographer at a recent awards ceremony in Carton House.
Living in Aylesbury, Tallaght, Michael is no stranger to winning awards, with the father-of-two putting his hometown into the frame on numerous occasions with his award-winning wildlife images – which have been captured both at home and abroad.
However, this month Michael picked up the top prize of Best Wildlife Photographer at the Bank of Ireland IPPA (Irish Professional Photographer of the Year) Awards 2017 for images he took while on a safari in Kenya.
A professional photographer for more than 32 years, Michael has been taking wildlife photographs for around 15 – with many of his images capturing the birds and wildlife that live along Tallaght's waterways.
Speaking with The Echo after his win, Michael said: "I'm delighted with the win.
"I've picked up awards for best picture in the past, but winning the top prize for best photographer is amazing and something I never thought I would do.
"It's taken me a long time to get to this point, and I've invested a lot of experience, passion and dedication.
"I love taking photographs, so every minute has been worthwhile and I'm really grateful for being chosen as the recipient of the best photographer award."
Earlier this year, Michael also wonthe world's most highly respected photographic competition after he was a Highly Honoured Winner in the Nature's Best Photography Windland Smith Rice International Awards.