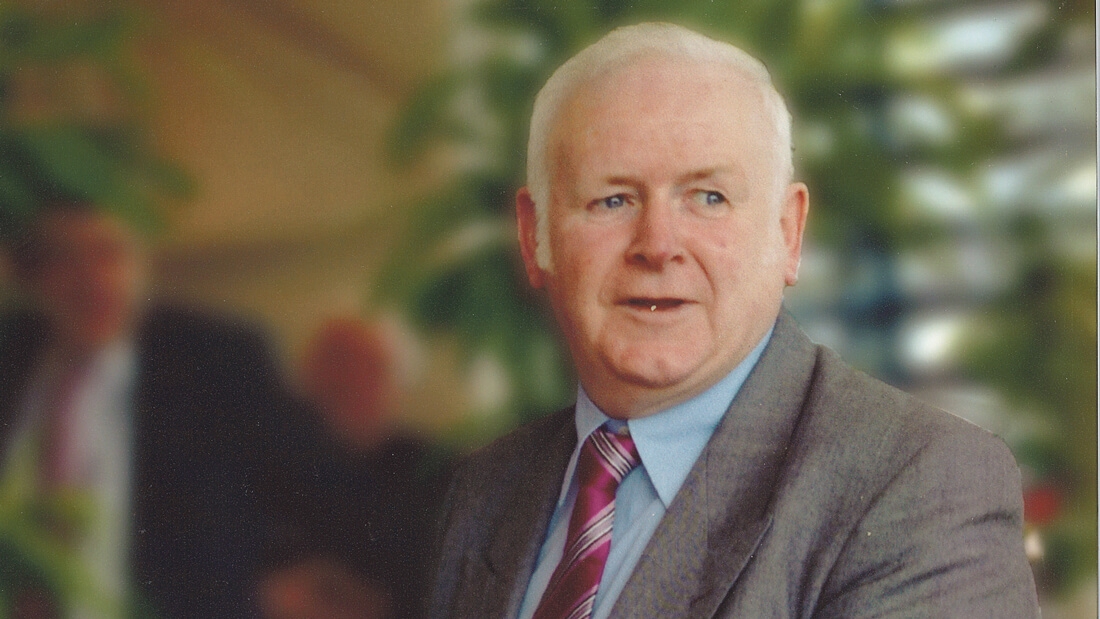 Mick always had a smile on his face and loved helping people
By Hayden Moore
A BELOVED figure of Irish cycling for over 40 years, Mick Lawless, recently passed away after a battle with Alzheimer's Disease and has been remembered for his desire to see riders cross the finish line.
Hundreds attended the funeral of the Kilnamanagh resident at St Kevin's Church on Friday to show their respects to the Lawless family before he was laid to rest in Newlands Cross Cemetery.
Mick Lawless when he retired from FAS in Cookstown in 2011
Known as somewhat of a legend in cycling circles around Ireland, Mick was literally a support system for stage races as he would drive around in the broom wagon shouting out words of encouragement to riders making sure they would finish their race.
Michelle Lyons, Mick's daughter, spoke to The Echo about how he never wanted the glory and just wanted to see people succeed.
"He always just did things himself, he never looked for any thanks and just loved helping people," said Michelle.
"He always had a smile on his face, it was so infectious and he was just happy to see other people, seeing them smile.
"He was a real messer as well, he didn't really take things too seriously."
Shortly after Mick took early retirement as a canteen supervisor in FÁS, he was diagnosed with Alzheimer's Disease and dealt with it for many years until his passing last Tuesday, June 18, at the age of 68 – and his daughter Michelle is adamant that the disease is something people should not be afraid of.
"People used to run away from him, I think. Alzheimer's is a very lonely disease because they don't get included in things anymore, but he was aware that people were avoiding him," she explained.
"It's not an illness to be afraid of and I'm not afraid to speak about him having it either – we're all very proud of him, he took it on the chin and just kept going."
A light-hearted bubbly character, Mick was raised on Lally Road in Ballyfermot before he married his wife Josie in 1975 and moved to Kilnamanagh in the same year.
Aside from being a chef in the Hibernian Hotel and a canteen supervisor in FÁS for many years, Mr Lawless' passion for sports always shone through.
A real sports man, Mick picked up cycling as a teenager, played football for Kilnamanagh and Cuckoo's Nest FC in his twenties, served in the broom wagon for decades, and was also quite handy with a badminton racket.
For many years he was a member of the Irish Road Club before setting up South Dublin Cycling Club in 2005 and was also named president of Cycling Ireland in the same decade.
"He had a vision to build a cycle track in Corkagh Park, that was his main vision – he lobbied councillors, politicians, everybody to try get that made," explained Michelle.
Alongside Sam Darcy, Mick was heavily involved with the Gorey Three-Day race for decades, which started at St Mark's GAA Club, with Michelle reminiscing on the times when she and her brother James would help their father mark the routes growing up.
"I remember going down the day before, we would be taking turns jumping out of the van with a tin of white paint marking the route along the junctions, drawing arrows on the road so the cyclists would know where to go."
Mick Lawless is survived by his wife Josie, his children James and Michelle, grandchildren Lennon, Luke, Leighton, Alex, Adam and Lincoln, brother Billy, son-in-law John Paul and James' partner Rebecca.