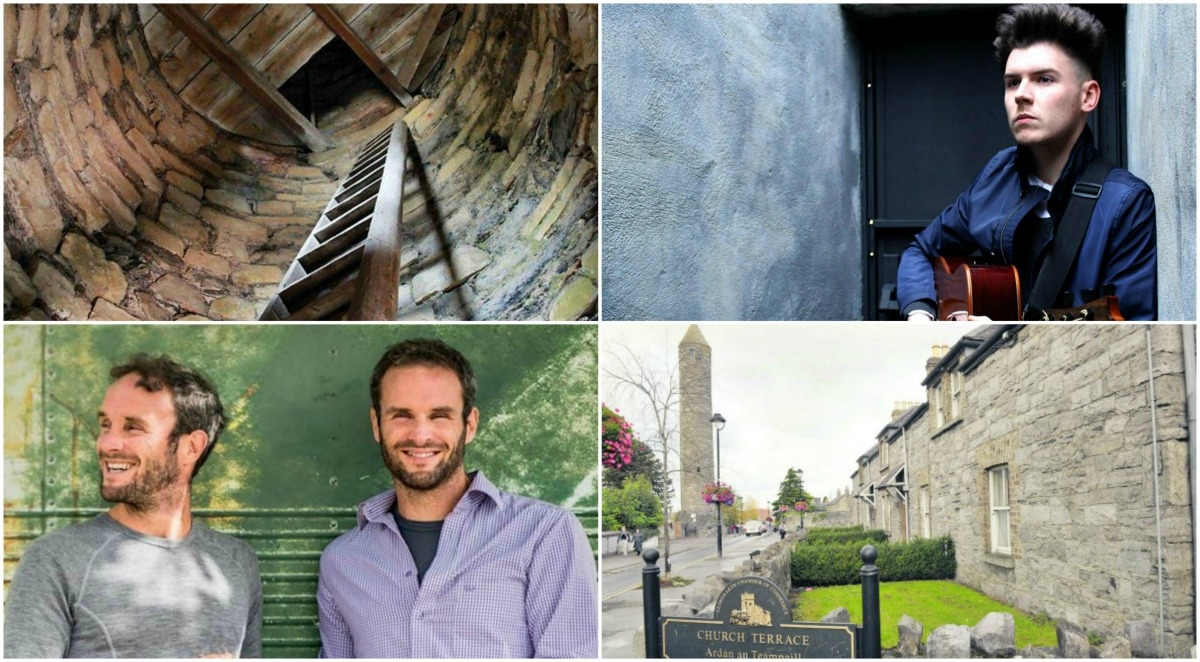 Nine things not to be missed at this year's InClondalkin Festival
By Aura McMenamin
InClondalkin Festival 2017 kicks off tomorrow (Friday) and the events for the seventh annual festival look so good, it's definitely worth a trip down even if you're not from Clondalkin.
You can expect a lot over the three days. Here are nine things not to be missed this weekend.
1. Pop-Up Gaeltacht
Friday kicks off with a Pop-Up Gaeltacht event in The Laurels Pub which promises to be great craic. Whether you're a lifelong Gaeilgeoir, or a little rusty, this is the perfect event to use whatever cúpla focal you have.
#PopUp Gaeltacht 07.07.2017 @8.00p.m. The Laurels Clondalkin Bígí Linn Pints Caint Craic pic.twitter.com/MPE1s1DDcN

— Aras Chronain.ie (@araschronain) July 6, 2017
2. Family Cycle around Clondalkin Village
Saturday sees a fun family cycle around the village, which starts at the Laurels at 11.30am. The event is suitable for all ages and abilities.
3. Delicious Food from the Happy Pear
The Happy Pear twins Steve and Dave will be on site, following the highly successful opening of their colourful and organic food cafe in the new Clondalkin Round Tower Heritage visitor's centre.
4. Free tours of the village and new Round Tower Visitor's Centre
There will be free tours of the village and the stunning new Round Tower Visitor's Centre Garden. There's no ticket required for these events and you can meet the Clondalkin Round Tower Heritage Group tour guides at the Tower throughout Saturday and Sunday.
Echo.ie highly recommends popping to the visitor's centre to see the stunning new interactive Round Tower exhibition.
Great job at Clondalkin Round Tower #heritagecentre, not a moment too soon. Well done rallyroundthetower.ie @DiscoverIreland @LovinDublin pic.twitter.com/wSEM95hgba

— FOS Images (@FOS_Images) July 3, 2017
5. Live Music and Performances
On Sunday, Clondalkin village will be pedestrianised from 2pm to 6pm, with the Main Street and Tower Road closed to traffic from 1.45pm to 6.15pm to facilitate the Village Festival.
The streets will be filled with street acts, stilt-walkers and character performers. There will also be free face-painting and balloon modelling.
Colm Gavin
The Main stage is back again this year, promising a great line up of acts, stage and dance schools. Budding Dublin singer/songwriter Colm Gavin will top the bill, before he embarks on a nationwide tour.
Parents can take the kids to children's entertainer Denis Wiggie Coffey, who is 'opening up the show with a promise of great fun and laughter'.
6. Exotic Animals
Animal-lovers are in luck as Paul's Pet Parties will have a show beside Cadden's Pharmacy.
7.Something for the nature lovers
The Clondalkin Credit Union will also host a display from the Clondalkin and District Horticultural Show.
8. A chance to win those elusive Round Tower tour tickets
The inside of the Clondalkin Round Tower
There will be fantastic giveaways from the stage on the day. For anyone who missed out on the highly-coveted Round Tower tour tickets, there will be a chance to win a pair on Sunday.
9. Deals throughout local businesses
Check out The Steering Wheel, The Laurels and Quinlan's – for their Festival attractions. A lot of small businesses are expected to be open, with some great deals and offers for the day.
For anyone who can't make the festival but wants to tune in, Local Festival Radio.com will be broadcasting worldwide from 3pm to 5pm.