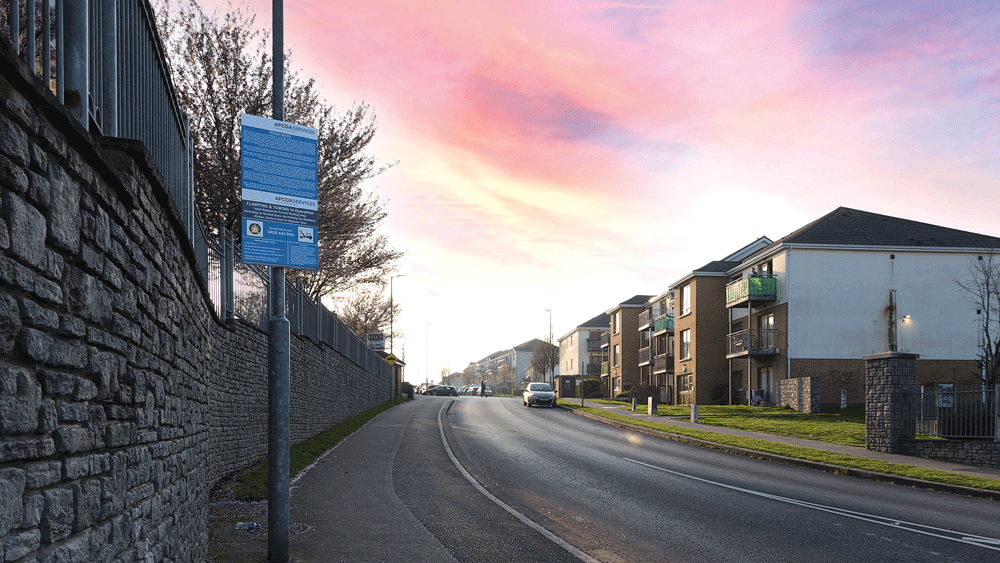 Parking permits issue put on hold after residents concerns
THE IMPLEMENTATION of parking permits in Deerpark Estate in Tallaght have been put on hold by the estate's management company following frustration and concern from residents.
As reported in last week's Echo, residents of the Tallaght estate voiced their disapproval and concerns as the management company of the estate, Circle Voluntary Housing Association (VHA) were set to introduce parking permits as a result of some residents not paying service charges and service charge arrears.
According to Circle VHA, the proposed permits were a solution to the unpaid service charges and arrears, which they said "approximately 31% of all homeowners" in the estate have some form of.
The proposed permits were at a cost per household of €10 + VAT per permit annually, alongside the provision for visitors of residents to purchase visitor parking permits for €1 plus the cost of a standard rate text message.
According to residents of the estate, they were informed on Friday, March 25, that the permit parking would be implemented on Monday, April 4, but this decision has now been put on hold until an AGM in May.
In a statement to The Echo, Circle Voluntary Housing Association (VHA) said: "The owner management companies Directors have paused the roll out of the parking management scheme for the time being and is currently considering how to best progress in the interest of all residents."
One of the main issues raised by residents was that the land that the proposed parking metres were to be implemented on was owned by South Dublin County Council.
In relation to this, a South Dublin County Council spokesperson told The Echo: "Deerpark Estate, although Deerpark (part thereof) was Taken in Charge by SDCC in 2010, the Council had no involvement in the recent decision making by residents or Management Company.
"The Council did not bring forward any proposal to Council to include Pay & Display at this location through the 2021 Control of Parking ByeLaws, nor did we provide meters/permit signage or introduce any parking restriction or prohibition in any area within Deerpark, which is dedicated as a public road.
"Accordingly, the Council is examining the area where it appears there may have been recent third party attempts to introduce such restrictions."
Residents say that they were informed that the decision has been put on hold by a letter that was sent out by Circle VHA this week.
"This week we have heard from the management company that they are putting a pause on it", said one resident. "They won't hold an emergency general meeting like we asked but they said that they will do the scheduled annual general meeting.
"From their side of things, I think they have been shocked by the amount of response that we had from the county council, local councillors and everybody saying what they are doing isn't right.
"I think they are surprised at how much the residents are willing to do to stop it from happening."