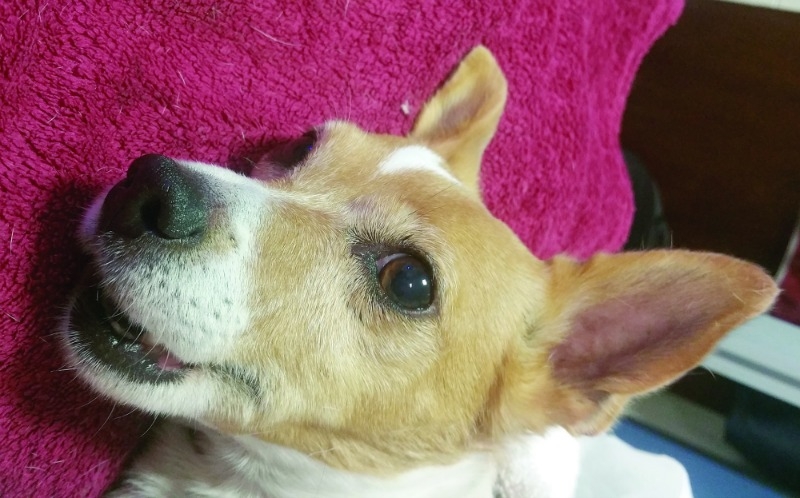 Pet Jack Russell savaged to death by another dog in Clondalkin
By Maurice Garvey
TRAGEDY struck a grieving family again last week, after a Jack Russell was mauled to death by a bigger dog in front of two young boys, as family members battled frantically to save their pet.
Jack Russell 'Lucy' belonged to Clondalkin grandmother Bridget Dempsey (66), who lost her husband Alfie and grandson Daniel Dempsey within seven weeks of each other in 2014.
On Saturday evening, a bigger dog attacked Lucy outside her Ashwood home, and after suffering severe puncture wounds, she had to be put down later that day at UCD veterinary hospital.
Lucy was Alfie's dog and represented a strong emotional bond for Bridget after his death, according to her daughter Carol Cosgrave.
Carol, who lost her son Daniel (21) to suicide in 2014, says the family are devastated at the latest heartbreaking loss.
FAMILY HEARTBREAK: Daniel Dempsey and grandfather Alfie
"Alfie died from cancer two years ago – Lucy was the last bit of attachment for my mam, and her sole companion," said a distraught Carol.
"My two nephews (aged 10 and 11) were in the front garden playing football when it happened. They are traumatised. This big dog came down the road, Lucy barked, there was a bit of running around, the bigger dog got hold of her outside the garden."
Carol continued: "My brother came out and got the dog off, but it went for him. I got the call at 6.15pm, and living nearby, I got over in ten minutes. It was like a bloodbath inside the sitting room. Lucy was in complete shock. Two towels, two cushions, and my brother and grandmother were soaking in blood."
Local sources indicate the bigger dog – described as being of similar build to a German Shepherd – apparently got loose from its owners.
Carol eventually tracked down the family, and understands they have put the dog down, and are willing to cover the €500 veterinary costs for Lucy.
"The vet said it was touch and go the minute we got there," said Carol.
"I could see into her body from the holes in her. Her shoulder blade was sticking out. The vet said the injuries were some of the worst he had seen. It was a six kilo dog up against a 30 kilo dog.
"When I rang gardaí, they said there was nothing they could do."