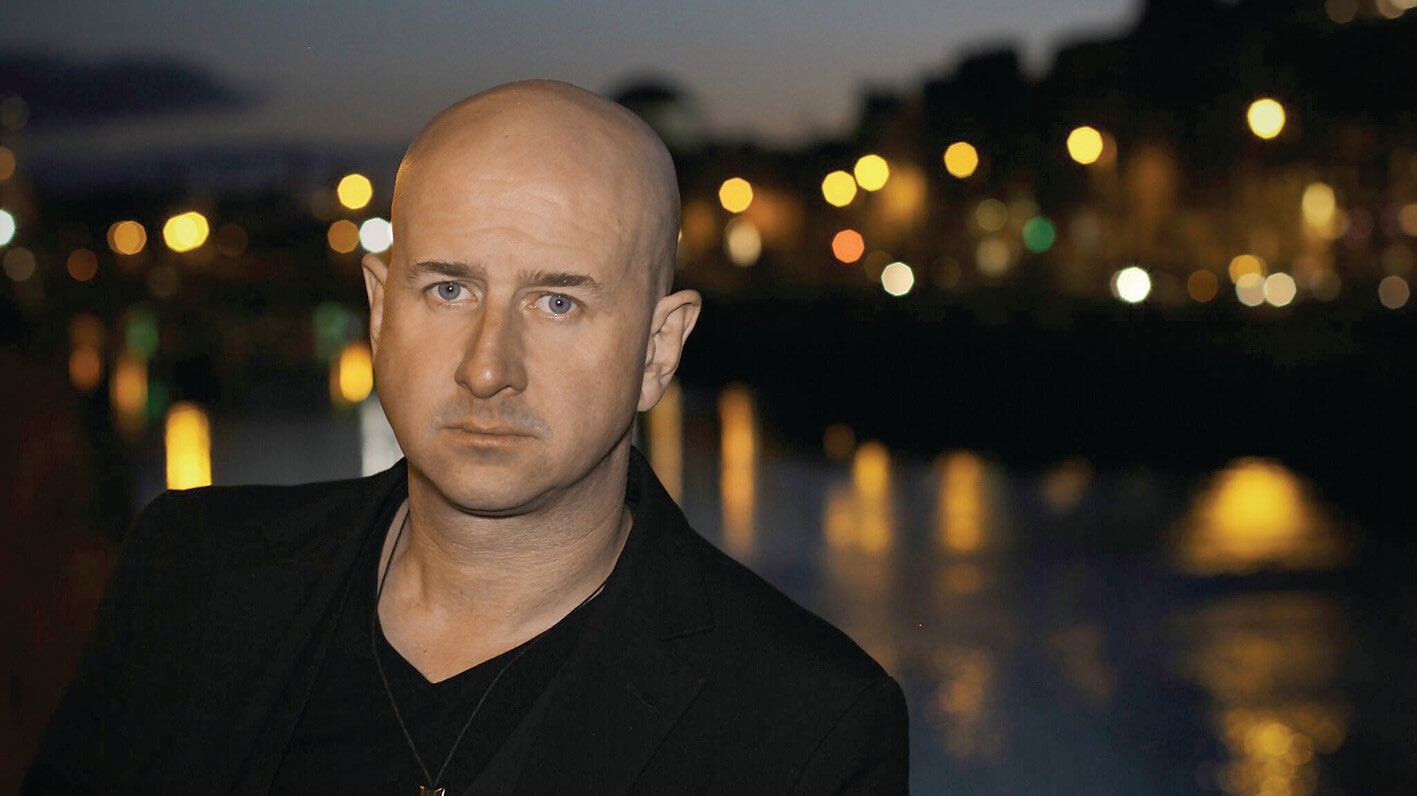 PictureHouse new single – The 90s band are back with some new music
By Aideen O'Flaherty
PICTUREHOUSE lit up the airwaves in the 90s with their hit songs 'Starburst' and 'Heavenly Day', and they've played sold-out shows in The Olympia Theatre and The Point Depot, and now the band is gearing up to release their new single 'Riptide'.
'Riptide' is the first material that all four original members of PictureHouse have come together to record since 1998.
Dave Browne
The band, which is the brainchild of Firhouse man Dave Browne, have shared stages with a host of stars including Meatloaf and Mel C, and the band reunited in 2013 following a ten-year hiatus.
Dave, who is a past pupil of Terenure College, will be playing a homecoming show in the Civic Theatre in June to mark 21 years since the release of PictureHouse's debut album Shine Box.
The 48-year-old took some time out to speak to his local paper about what it was like when he inked his first record deal, his thoughts on touring and recording, and an eventful evening he spent in London with Ronnie Drew in the late 90s.
You signed to London Records in 1994, what age were you when this happened and can you remember what it felt like to sign your first record deal?
It was a great feeling, it liberated us and gave us financial freedom. I was nineteen at the time.
You have self-financed some of PictureHouse's releases, and you've also released some of the band's music on labels. How do they compare?
They both have their difficulties but ultimately self-financed is the best for artistic freedom. The difficulties when you're self-financed is that you've to pay for everything yourself, and you don't have a big machine behind you like you do when you're signed to a label. When you self-fund you can release as many singles as you want, but the big disadvantage is trying to get back the money that you've spent.
What was it like when you received the Phil Lynott Songwriting Award from Philomena Lynott in 1999?
It still stands out in my memory as one the best nights we ever had. We were staying in a hotel in London, and Ronnie Drew and Philomena Lynott were there. The fire alarm went off in the hotel so we all had to go outside. I wrapped Philomena in some tinfoil when we were sitting in a car outside the hotel, and Ronnie Drew walked by in his long-johns, smoking a cigar and asking what was going on. It was his cigar that had set off the alarm! It was a great trip, and it was an honour to win the award.
Do you prefer touring or recording?
I genuinely love both. I love the recording process because there's a lot going on, but playing live is different. Playing in front of an audience is what we do. Recording leads to touring so you can't do one without the other!
PictureHouse went on a ten-year hiatus during the 00s, what did you do during that time and what was it like when the band got back together?
Like an old comfortable pair of shoes! We all did different things and I made a solo record too.
You're playing a homecoming show in Tallaght in June, what can the audience expect from your performance?
An intimate evening, celebrating the songs in a very natural state that brings them to life in a very different way.
What advice would you give to anyone who's starting out as a musician?
Rehearse, and practice. Get good at what you do. Be true to yourself and don't take no for an answer, even if it's from members of your own band. Enjoy yourself, and make sure you're having fun.
'Riptide' will be released on all digital platforms on May 25, and tickets for PictureHouse's June 8 performance in The Civic Theatre cost €24 each.