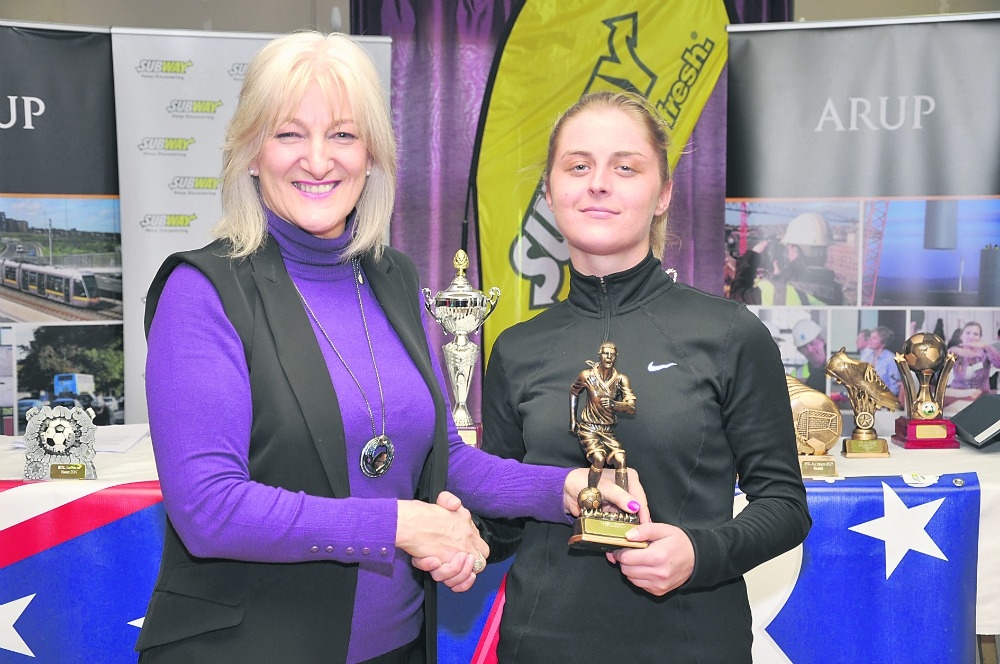 Power of sport used to change local people's lives
By Maurice Garvey
THE annual All-Ireland Irish Homeless Street Leagues finals, which took place recently in Tallaght, continues to go from strength to strength.
Organisers have stressed the need for aftercare programmes and additional support structures to ensure participants keep moving in the right direction – with most of those involved battling their way back from serious issues such as drugs and homelessness.
In keeping with the current momentum generated by the leagues since it's inception in the early noughties, a womens Irish team will compete for the first time at the Homeless World Cup in Norway, from August 29 – September 5.
The Irish Homeless Street leagues was founded by Irelands Big Issue editor and Clondalkin resident Sean Kavanagh.
"It uses the power of sport as a catalyst to change lives," said Sean.
"We're currently monitoring a panel of players each Saturday morning in the Postal Club in Tallaght, with a view to whittling the numbers down to the final team."
The finals featured 27 teams and 250 players from all across the country, and was supported by Minister for Children Katherine Zappone, TD Maureen O'Sullivan, South Dublin County Mayor Guss O'Connell, Fr Peter McVerry, TD John Curran, and Senator Lynn Ruane.
Tallaght woman Nikita Mulhall was a standout performer, picking up a winners trophy and female player of the tournament.
Carly Hamilton, PR consultant with the IHSL said despite the growth of the initiative, there is a massive need for "aftercare" programmes for participants.
"We can't do this without funding. If Arup hadn't got involved we wouldn't be able to send over a womens team. Subway and Roar Energy Drinks have also got on board."
Ciamh McCrory, IHSL coordinator agreed there is a "need for housing, education and employment," to support players.
She said: "Ideally we would want every player to be independent. Most people are just one pay cheque away from being homeless.
"The leagues are all about a sense of community and purpose. It is something to be proud of, and can open doors."
Trailing the leagues this year is Bankhouse Productions, who are making a documentary about the Irish team.
Colin Farrell, ambassador for the Irish team and supporter of the initiative, is scheduled to feature in the documentary and will be in Oslo to support the teams in person.
Former Blackburn and St Patrick's Athletic midfielder Thomas Morgan leads the mens team, whilst Graham Tucker takes the ladies into the showpiece for the first time.