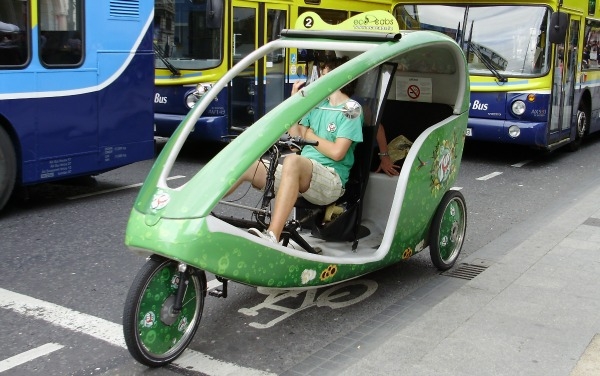 Regulate rickshaws, says concerned TD
MANY a night out in Dublin has ended in the back of a rickshaw, a growing mode of transport in the city centre that one Dublin South West TD is calling for to be legislated.
Local Sinn Féin TD Sean Crowe has this week called for the Government to urgently introduce new legislation to regulate the growing number of rickshaw operators working in Dublin and other cities.
According to Deputy Crowe there is no legislation covering rickshaw operators, so they are not obliged to register, resulting in authorities not knowing how many rickshaws are in operation.
Deputy Crowe said: "Rickshaws have been appearing on streets all overIreland for the last couple of years but there is no legislation in place at the moment to regulate them.
"This is a crazy situation that has been allowed to develop by the authorities. Other road users are highly regulated and penalised in many cases with the added burden of increased insurance and licencing laws.
"New regulation is clearly needed for the health and safety of the general public, other commuters but also the rickshaw operators and their passengers."
He added: "There is currently no record or standard on whether to judge if rickshaws are roadworthy.
"Clearly other road users and passengers should also have access to legislation should a traffic accident or incident occur involving these rickshaws.
"These anomalies need to be addressed and as a minimum the rickshaw operators need to be registered and basic health and safety regulations drawn up and applied to the sector.
"The rules of the road should apply to everyone."
Deputy Crowe said that he is calling on the Minister for Transport Shane Ross to prioritise and introduce legislation to regulate this sector as a "matter of urgency".