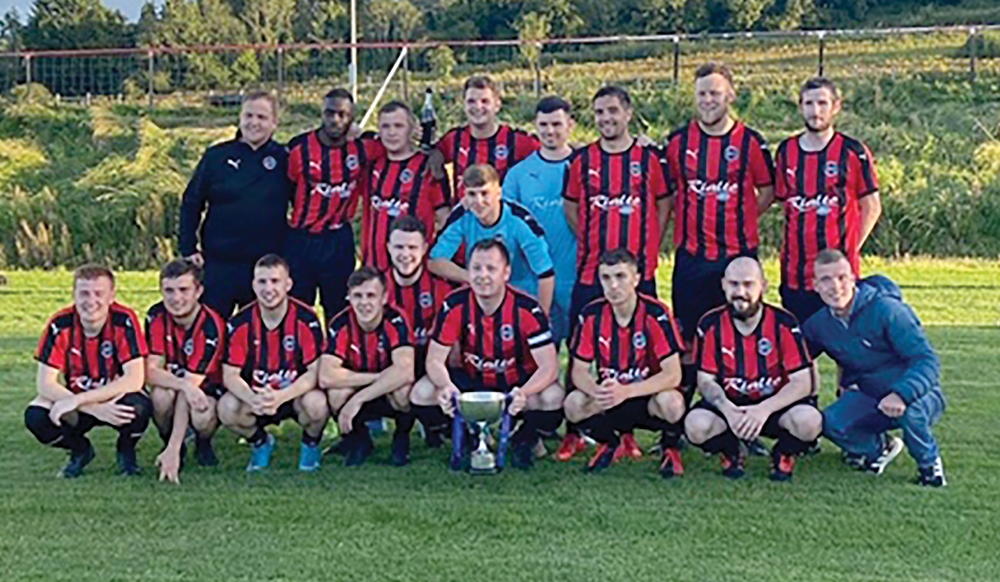 Sacred Heart Firhouse Clover do double in LSL
By Stephen Leonard
SACRED Heart Firhouse Clover capped off a stunning year in the Leinster Senior League by securing the Senior One Sunday crown following their dramatic 2-2 draw with St Patrick's CYFC in Ringsend on Friday night.
The Tallaght side found themselves two goals adrift after just seven minutes of play, but a brace by Peter O'Donnell either side of the halftime break hauled them back on to level terms and earned them the point needed to put them out of reach at the top of the table with two games to spare.
Sacred Heart Firhouse Clover's Inters won the Senior One title on Friday while the Leinster Senior League's Major 1A also went the way of Sacred Heart Firhouse Clover
"We needed a point from our last three games so there was no particular emphasis on this match, but the ideal situation would be to get the job done quickly" said Sacred Heart Firhouse Clover manager Peter Flood.
"We would have gone behind in games before throughout the season, we had been behind in a really big game against Kilnamanagh recently, but what we tell the players is to face it and not to panic.
"There's goals in this team. I think there's only been one match this season in which we haven't scored and so it's just about taking those chances when they come our way and that's what they did.
"We had lost only one game up to now and we still didn't win the title until the third last match so that's just testament to the likes of Kilnamanagh, Home Farm and Lucan United, and how strong they have been" added Flood who had seen his side secure promotion to the top ranks of the league against Lucan the previous week.
Landing the title on Friday put the icing on a great season for the club who also saw their Saturday side top the Major 1A Division after a superb campaign.
Indeed the team has won 17 of their 22 league games so far and carded full points in seven of their last eight outings in the competition.
"Winning leagues does not come easy and you need a lot of things to align" stressed Flood.
"We had a lot of players in from Doddervale this season and the way they mixed with everyone there and bought into what we're trying to do, it's just been great.
"Once we set those goals, you just got that sense that everyone was driven to achieve them and to win two league titles this season, it just shows that the decision to amalgamate was the right one."