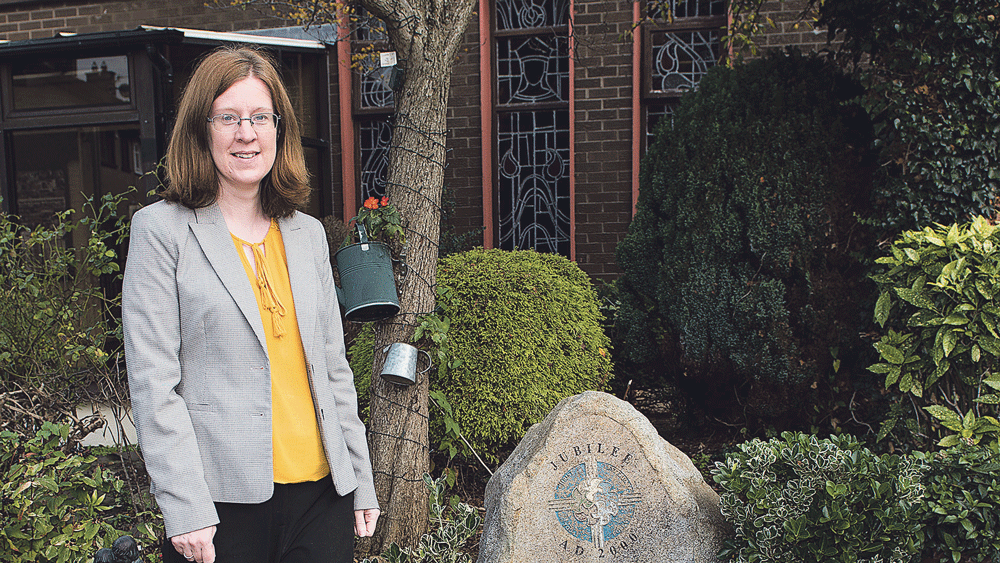 School Principal is calling for contact tracing to be reinstated
A PRINCIPAL of a Clondalkin Primary School is calling for contact tracing to be reinstated, stating that they feel "ignored" after they have been left to manage an outbreak of 21 cases at the school.
Principal of Clonburris National School, Ms Fiona Morley, said that 21 students at the school tested positive in the period from October 20 to Sunday, October 31.
Pupils who are asymptomatic after close contact with someone who has tested positive for Covid-19 have not been required to restrict their movements since September, when the Government accepted Nphet's recommendations on safety measures for children aged up to 13 years.
Fiona appeared on RTE News last Monday night, stating that the school has been "ignored" and the principals have been "abandoned" by public health authorities.
Speaking to The Echo, Fiona said: "I had a call from a public health doctor from the HSE and what I was told was that as of today, (November 2) there will be no contact tracing brought back into school."
Following the outbreak at the large school, Ms Morley said that she spent every day of last week during the school midterm break contacting the parents as she says that there was no HSE involvement.
"I have been taking down the dates of birth, the names of the children and noting the links between different classes", she explained. "It is a big school with 20 mainstream classes, you need to keep track of it.
"Other than me giving the names and the dates of birthsof those who tested positive, they didn't do anything about it, and when the parents contacted the HSE and told them about the cases in the school and gave them the roll number nothing was done there either.
"I have been told that I am doing too much from the public health doctor I was speaking with, but what would happen if I took my foot off the pedal? What's the choice? There is no point in telling me that I am doing too much work for the school when you are not going to do anything to help me."
Fiona explained that in a class where eight students tested positive for Covid-19, one of the student's mother, Donna-Marie Cullen, is an oncology patient and is high-risk.
"If her son got the virus, it would be a deadly weapon. We have other staff members who are very high risk and family members who are undergoing cancer treatment and parents that have various other conditions – if they got Covid they could end up in hospital."
With a significant rise in positive cases at the school, Fiona says that many parents have made the decision to keep their children at home for several days after the midterm break.
"If we hadn't had the midterm break, the other three classes where there were outbreaks, I think would have spread further, and that is the worry there.
"We have publicised all of this and what is the result – absolutely nothing. It is very frustrating."