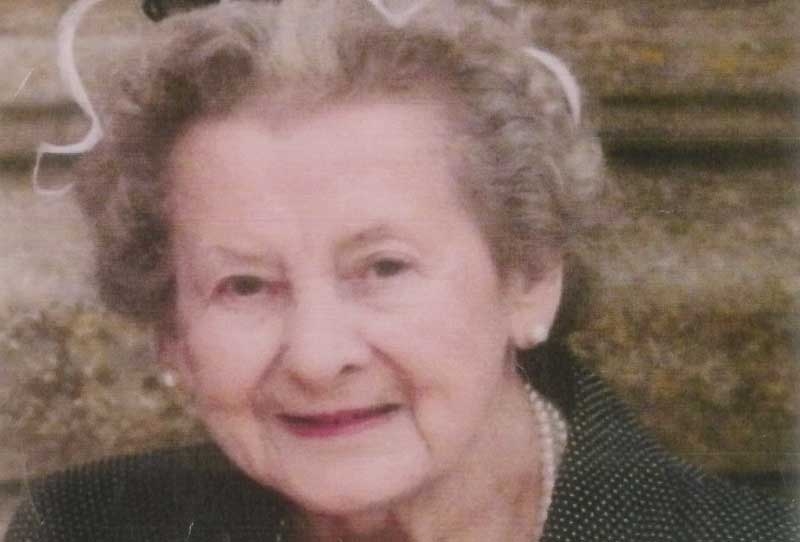 'She was always a good mother to us'
By Aideen O'Flaherty
May Doyle, a dedicated mother who also had a fondness for cats, passed away last week at the age of 94.
The Springfield woman, who was a mother-of-six, took delight in playing bingo and regularly tried to get a full house when she played in Crumlin.
Her son Frank told The Echo: "Bingo was her life, even up to her last days she could still see and read everything."
He added: "She was always a good mother to us – she was very caring.
"She always had a smile on her face. She was very kind and she got on with everyone.
"I think she'd like to be remembered as a friendly and jolly person."
May also had a fondness for felines, with Frank recalling: "She loved cats, there was always a cat in the house, even when we were growing up."
Fr Pat Lucey, who is a friend of the family and was the celebrant at May's funeral Mass, said: "She was a lovely, lovely lady.
"She was a true lady, and her kids idolised her."
At May's funeral in St Mark's Church in Springfield, Tallaght, last week, a number of gifts, including a copy of The Echo, were brought up to the altar to signify her passions in life.
May was an avid reader of The Echo, and during her later years when she was in the TLC Nursing Home in Citywest her family always brought her the latest edition of the paper.