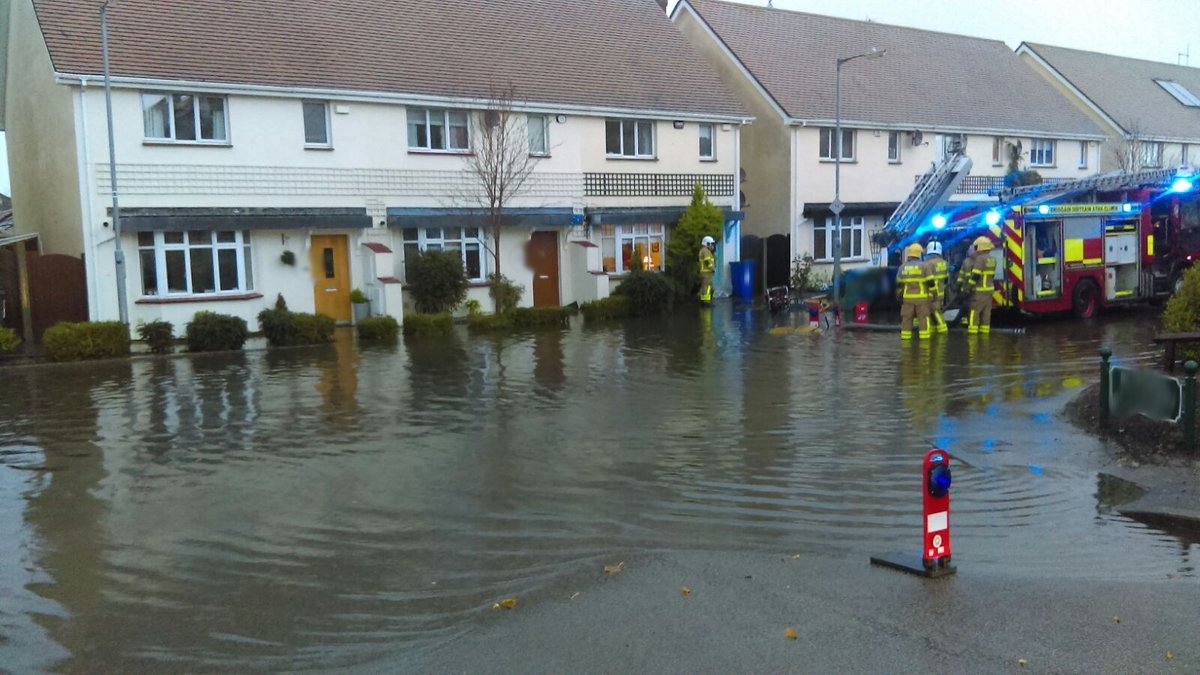 Some areas still affected by this morning's flooding and traffic
Dublin roads continue to be packed with motorists reporting heavy traffic and flooding following heavy rain overnight and this morning.
A status yellow rainfall warning is currently in place in Munster and Leinster and will be valid until 9pm.
Up to 40 mm of rain has been forecast to fall.
Locally, there have reports of delays this morning.
Newcastle Manor estate saw a high water level this morning, with Dublin Fire Brigade pumping water to save a large number of houses from being flooded.
We've a unit from Tallaght in Newcastle Manor pumping water to save a large number of houses from being flooded. @sdublincoco enroute. pic.twitter.com/IjV4fQOysD

— Dublin Fire Brigade (@DubFireBrigade) November 22, 2017
The J3 Lucan on the M4 Sligo/Dublin Road is flooded, and motorists are reporting heavy traffic in the area.
#DUBLIN The M4 Sligo/Dublin Rd is flooded at J3 Lucan, affecting the left and middle lanes. https://t.co/pdsEzJTRQr

— AA Roadwatch (@aaroadwatch) November 22, 2017
I've been in Lucan for half an hour now cause of traffic. Had a nice good look around. Not much to see in Lucan. Currently on my 6th game of eye spy.

— Gav Belmont (@Gav_Belmont) November 22, 2017
The AA also reports that there is flooding on the Fonthill Road northbound at the Lucan Newlands Road junction.
On the M50, traffic is now improving both ways.
.