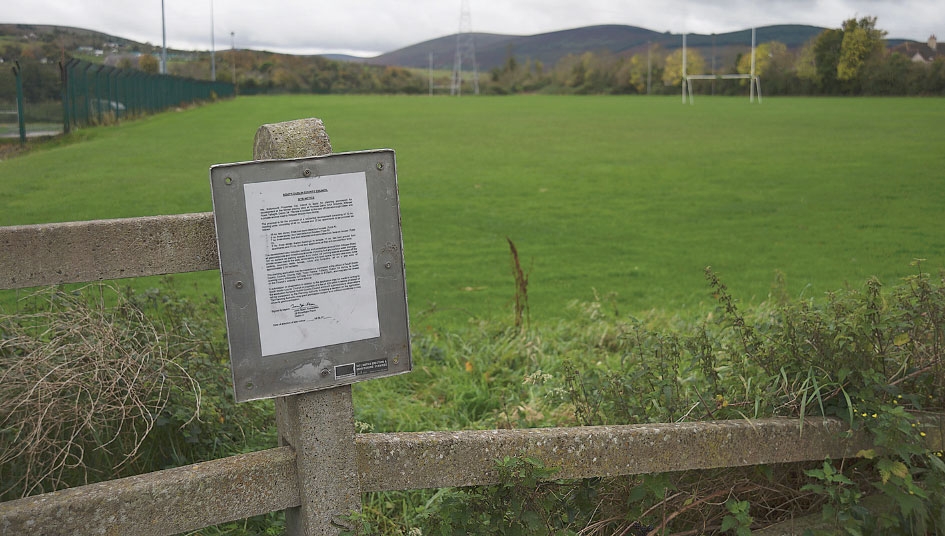 €4m windfall for GAA Club
By Aideen O'Flaherty
The financial fortunes of local GAA club Thomas Davis received a major boost with the sale of playing pitches at Kiltipper Road believed to be worth in the region of €4 million.
It's believed the club's substantial bank debt will be cleared as a result of the sale of the land to Ballymount Properties Ltd approved at an Extraordinary General Meeting (EGM) held by the club earlier this year. The balance from the deal could be used for further club developments.
Plans for the former playing pitch to house a residential development consisting of 70 dwelling units have been lodged with South Dublin County Council, following the sale of the land to Ballymount Properties Ltd.
A local estate agent has stated that the land that the proposed development will be situated on has a potential value of approximately €4 million.
Ballymount Properties Ltd – which lists David Anthony Kennedy, with a registered address in the Channel Islands, and Patrick Kennedy, with a UK address as its directors – applied for planning permission this month.
The company address for Ballymount Properties Ltd is listed as being in Ballymount Industrial Estate in Walkinstown.
The company's application for planning permission outlines plans for the development to consist of 48 houses and 22 apartments.
It is proposed that there will be 36 two-storey, three-bed semi-detached houses, five three-storey, four-bed detached houses and seven three-storey, four-bed detached and semi-detached, face-on houses.
There are plans for the apartment units to be housed in three three-storey duplex buildings, to include 11 two-bed ground floor apartments and 11 three-bed apartments at first- and second-floor level.
The submission contains plans for vehicular and pedestrian access to the development to be provided from Kiltipper Road, and there are provisions for 127 surface car-parking spaces and six visitor car-parking spaces to be accessed off a private access road to the west of the development.
There are provisions for all associated site and infrastructural works including foul and surface water drainage, landscaping and open space, bin and bike storage, bicycle parking, boundary walls, fences, roads and footpaths. The subject site is approximately 2.39 hectares, and is located to the east of Ellensborough Green and a private access road to Kiltipper Woods Care Home.
A decision on the application is due from the council by December 4.