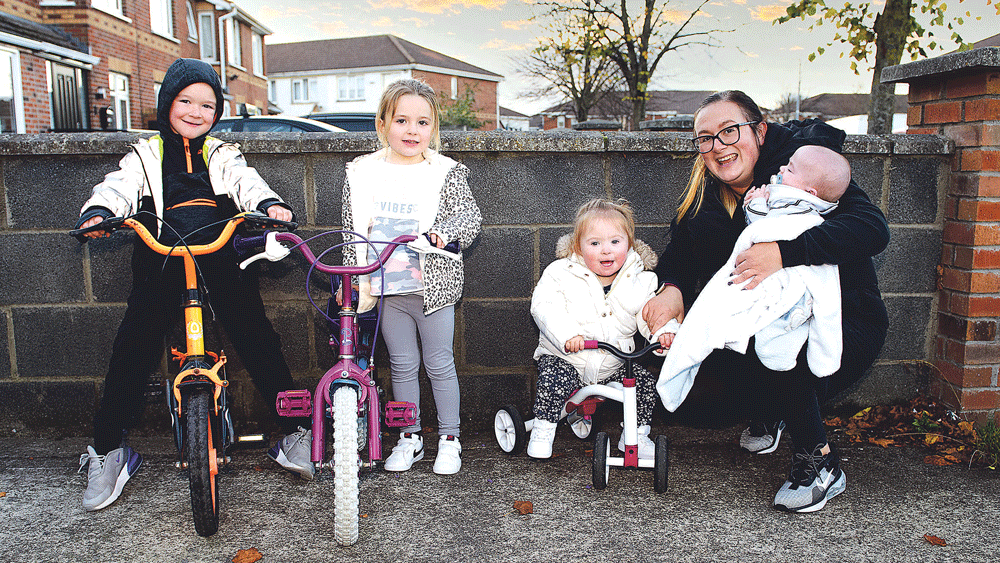 Charity fundraiser to mark World Down Syndrome Day
MARCH 21 will mark World Down Syndrome Day, with a charity fundraising event taking place in Killnarden to raise money for The Down Syndrome Centre.
This year to celebrate World Down Syndrome Day the global Down syndrome community has picked the theme – 'What Does Inclusion Mean?'.
To raise awareness and fundraise for The Down Syndrome Centre in Sandyford, Xzibit Tattoo Studio and hair salon in Killinarden will be holding a 'Fun day on Monday' charity event.
On the day there will be special offers such as tattoo flash designs for €40, gents' haircuts for €10 and ladies wash and blow dry for €10, with all the proceeds going to the charity. There will also be a raffle held on the day.
One of the organisers of the event is Sarah King from Jobstown, a mother of a three-year-old child with Down Syndrome, who has previously spoken to The Echo about her daughter Frankie's health struggles as well as the positive impact she has had on their family.
When Sarah's daughter Frankie was born in September 2018, she was diagnosed with atrioventricular septal defect (AVSP), which meant she had holes between the chambers of the left and right side of her heart.
She underwent open heart surgery in Crumlin Children's Hospital at five-months-old.
Sarah says that the Down Syndrome Centre is "a lifeline" for Frankie and other children with down syndrome and hopes to give back by raising money for the charity on the day.
Down Syndrome Ireland are encouraging people to wear colourful socks this World Down Syndrome Day to support the campaign.
You can find out more information about getting involved go HERE.