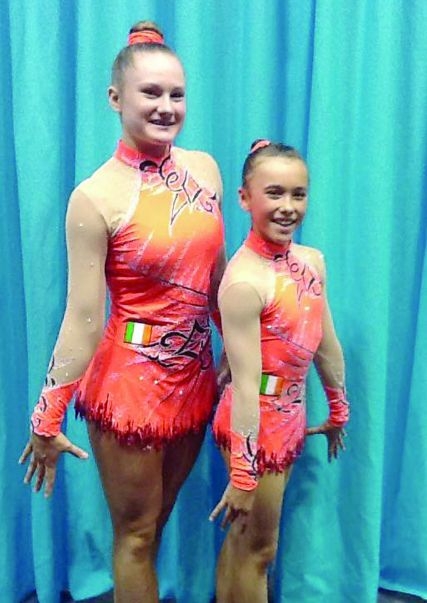 Clondalkin pair set for Euro Games
By Stephen Leonard
CLONDALKIN Gymnastic Club's Womens 11-16 years Womens Pair of Aine Sheehan and Katie White have been selected to compete in the European Age Games which will take place in Germany at the end of the month.
Their second time to compete internationally, the two worked hard to secure their place among the travelling party for this latest outing.
Indeed their score from the All-Ireland Finals in May set them on their way towards qualification.
And they confirmed it at a second trial in Cork last month when they hit the qualifying score.