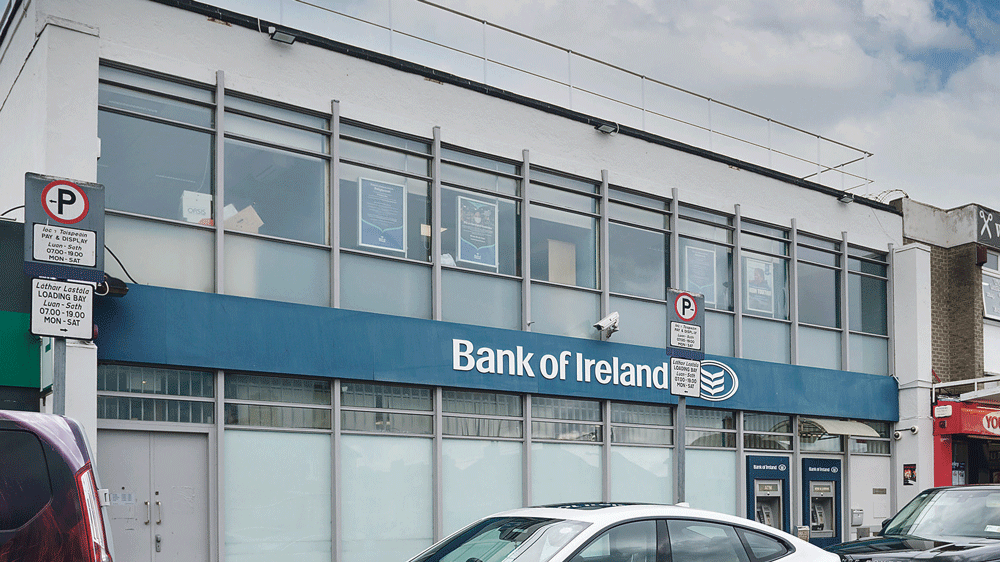 Concerns for residents as Bank of Ireland set to close Ballyfermot branch this week
THE Bank of Ireland branch in Ballyfermot is set to close to the public on October 8, a cause of concern for residents who have seen various financial institutions in the area leave or downgrade their services over the years.
It was a move announced last year by BOI, as part of a reduction of 88 branches nationwide.
Customers can conduct their business in any BOI branch, but the nearest one after October 8, is located in Walkinstown.
"We already lost AIB, EBS, First National Credit Union, PTSB is only cash, no machines, that is a whole plethora of services. There is no face-to-face business available, no customer care, no age recognition," said Cllr Jackson (Ind).
A new arrangement announced last year between BOI and An Post, offers BOI customers banking services including over the counter cash and cheque lodgements and withdrawals.
An Post branches listed in Ballyfermot are on Decies Road, Claddagh Green, Le Fanu Road and Tommy's Corner Shop in Cherry Orchard, but this is unsuitable for residents in Ballyfermot, according to Cllr Jackson.
"It's a load of nonsense, the post office in Phibsboro has loads of teller points and space but the Ballyfermot post offices are much smaller in size," he said.
"I'm a big supporter of local businesses to flourish but can you imagine doing private personal business in a small shop. I passed by the James Street BOI and there was a big sign up informing customers, then I come to Ballyfermot and there is a little tiny sign upstairs, it is wholly inappropriate."
TD Brid Smith (PBP) also feels that one of the worst aspects of branch closures is the impact on elderly people.
"It is very tough on them, the banks regularly change their format, making it difficult for people who may not be tech savvy. They have been customers for decades but cannot see someone one on one," she said.
Deputy Smith blasted the banking model which favours wealthy clients, and said she contacted BOI about the closures.
"I would encourage people to write to BOI and let their feelings known," said Deputy Smith.
A spokesperson for Bank of Ireland told The Echo the decision to close branches "was not taken lightly" and followed a "thorough analysis" and review of services including branch usage and growth in online banking.
They said they had to change branch services to "better reflect how people are banking today". "Customers have been moving away from cash to cards and digital banking, and this has rapidly accelerated in recent years, even before the pandemic," said BOI.
Cllr Jackson doesn't buy this, and points to a wider problem, the loss of banking services not just in Ballyfermot, but surrounding areas, vastly reducing the ability of customers to go into a branch with questions they have about their account.
"Inchicore lost all their banks in the last few years, James Street has no bank, there have been closures in places like Walkinstown and Crumlin, you are talking about a wider area with a population of approximately 80k people," he said.
"Elderly people have difficulty doing finances online. I had to help my neighbour do his property tax but many don't have the luxury of help."