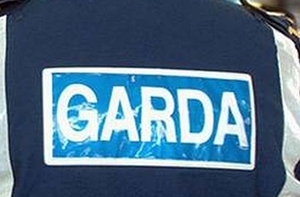 Garda searching for man after woman attacked in Tallaght
GARDAI are this evening looking for a man in his early thirties who allegedly assaulted a young woman in Tallaght as she made her way home from work.
Speaking to Echo.ie, a Garda source confirmed that a young woman was walking through Raheen at around 6pm today when a man approached her from behind, placed his hand on her shoulder and started to grab at her buttocks.
According to Gardai, the culprit fled the scene after the young woman, who was not physically injured during the attack, started screaming.
Earlier this evening a member of the victim's family contacted Echo.ie to warn people in the Spingfield and Fotunestown Lane area.
She said the attacker "groped" her sister in various places and tried to drag her back into the lane before she managed to escape when a member of the public heard her screaming.
Gardai told Echo.ie: "A young lady was walking through Raheen when a male came up behind her and put his hand on her shoulder before touching her buttocks.
"She screamed and he ran away.
"Gardai are currently in the area and have spoken with the young lady and are searching for the culprit of this alleged assault.
"Anybody who saw anything is asked to contact Tallaght Garda Station."
Garda have described the culprit as being small in height and in his early thirties.
Call Tallaght Garda Station on 6666000.