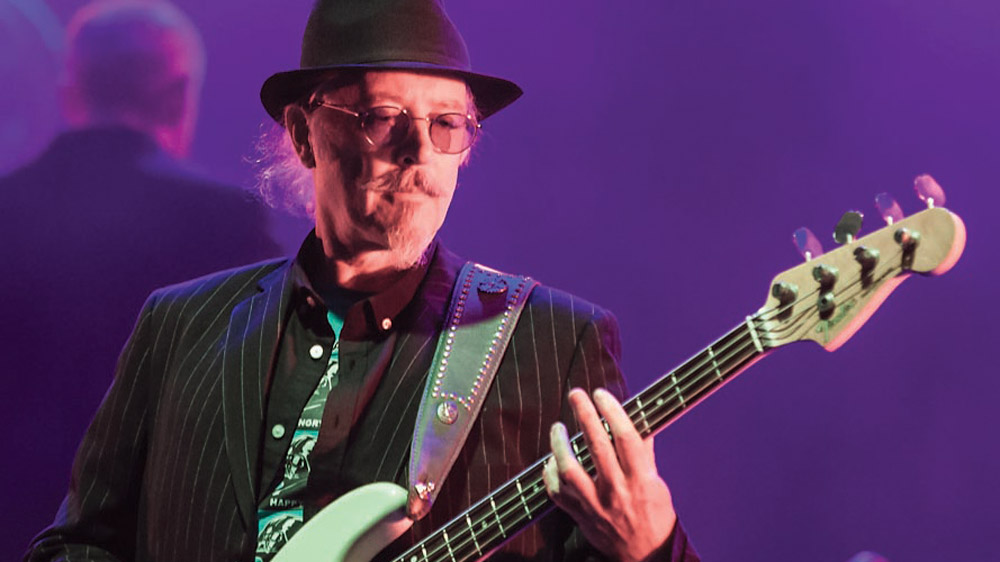 'He lived and breathed music so fill your ears with his tunes'
A CELEBRATION of the life of musician John Burke, who was the bassist for indie band An Emotional Fish and was better known by his stage name Enda Wyatt, was held this week.
The father-of-two, who was from Kingswood in Tallaght and grew up in Perrystown, died on Saturday, November 26, in Our Lady's Hospice in Harold's Cross, surrounded by his family.
John made waves in the alternative rock music scene in the late 1980s and early 1990s as part of An Emotional Fish.
The band were signed to leading record labels, including Warner Bros in Europe and Atlantic Records in the States. The band also opened for U2 on their Zoo TV tour in 1993.
In the early 2000s, John became a founding member of Jerry Fish and the Mudbug Club, and over the years taught music and wrote poetry, alongside his enduring passion for songwriting.
When she was interviewed by The Echo several years ago, John's daughter, actor and musician Kojii, explained how her dad's musicianship influenced her.
"Music was like language in our house when I was a kid," she said. "In primary school I'd come home to find my dad in his home studio recording music.
"He'd stand me up in front of the microphone and let me sing whatever came into my mind.
"There are countless tapes of four-year-old me rambling on about clouds and dragons. I do recall being incredibly impressed by the work that went into being a musician.
"The constant practice, the writing, rehearsals, the recording, it all fascinated me.
"I loved shadowing my dad when he worked. I would hang out at the Factory Studios back in the day and listen to U2 jam in one rehearsal room and my dad in another."
John died peacefully, surrounded by his loving family in the wonderful care of the staff of Our Lady's Hospice, Harold's Cross, last week.
John was the beloved husband of Mary, loving dad to Dan and Kojii and much-loved Grandad John to Croí, Éala, Solas, Finn Zee, Tara and Fiadh.
John will be forever loved and very sadly missed by his loving wife, children, grandchildren, daughter-in-law Emer, sister Anne, brother Mick, sisters-in-law, brothers-in-law, nieces, nephews, relatives, friends, fans, students, music colleagues and his four-legged furry friends Sophie, Marla and Daisy.
A celebration of John's life took place on Thursday, December 1, in the Temple, Newlands Cross Crematorium, followed by cremation.
In a statement posted by John's family on the An Emotional Fish Facebook page, his wife and children encouraged people to listen to his music in his memory.
They wrote: "He lived and breathed music so fill your ears with the tunes he dedicated himself to and let's celebrate this great man."