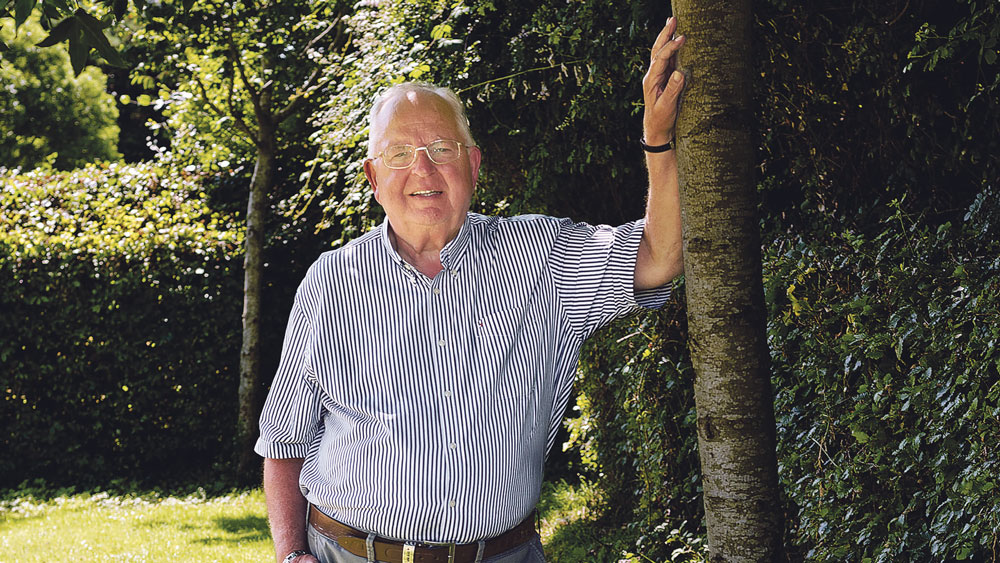 Local Faces: Paul Mulhern
WHEN Paul Mulhern was in primary school, he saw and experienced how damaging corporal punishment was.
It gave him a keen sense of the importance of education and facilitating an environment conducive to learning – which he has carried with him over many decades in local schools' boards of management.
Even though Paul, now aged 78, didn't have a positive experience in the primary school he attended in Milltown, the Windy Arbour native's experience of education changed drastically when he went to a Presentation Brothers secondary school in Leitrim.
"My father died when I was 11, so I went to Carrick-on-Shannon to live with my aunty and uncle," he said.
"I was very lucky. I went to a Presentation Brothers school there, and I remember the head of the order went around and collected every strap and belt and brought them to the school pitches to burn them.
"This was in 1957, and corporal punishment in schools wasn't outlawed until 1982.
"The corporal punishment in Milltown National School was awful. But I went from that environment to a country environment, and met people who had the opposite view of how children should be taught."
When he completed his Junior Cert, Paul moved back to Dublin and began working for ice cream makers Hughes Brothers, later known as HB, where his involvement in union activism began.
"I was the chairman of a group of unions in the job," he explained. "James Larkin's son, Denis Larkin, was the chairman of the union.
"He called me one time and said he wanted me to go to college, so I went to the College of Industrial Relations."
After completing his studies, and following the acquisition of HB by Unilever in 1973, Paul and his union colleagues spent six months negotiating equal pay for permanent female employees.
"Legislation for equal pay for women was enacted in the mid-70s, so women in permanent jobs were to be paid the same as men," Paul explained.
"We evaluated each job in the factory, compared the values and proved the case for equal pay – because you had to prove it to get it."
According to Paul, the company said that they would need a new pay grade to make the pay equal and it ultimately didn't come to pass at that time as employees voted against it.
Defeated, Paul stood down from his position as shop steward, but it didn't dampen his longstanding resolve to make positive changes both in his workplace and his local community.
Paul's involvement in his local community began when he moved to Whitechurch in Rathfarnham with his wife Anne in 1967, at which point he joined his first board of management for the local school.
When the couple bought a house in Virginia Heights in Springfield, Tallaght, in 1984, four of their children attended St Mark's Community School and Paul joined the school's board of management.
Over the years, he was appointed to various boards of management by the Education and Training Board and religious trusts. Paul was also a member of the boards of management for St Aidan's Community School in Brookfield and Firhouse Community College.
Even though Paul and his family moved to Rathcoole in 1989, and his fifth child attended Holy Family Community School, his involvement in secondary schools in Tallaght continued over the decades.
Collectively, Paul has spent over three decades on the boards of management for secondary schools in Tallaght, and he has learned how schools function, and seen changes along the way.
"Like in my own job in Unilever, I've always been very hands-on," he said. "Whenever there was an opportunity to meet students or look at things going on in the school, I always took it so I could understand the complexities of how schools are run."
He added: "For years, we'd been trying to encourage parents to be a part of the educational process.
"I've been very lucky to be able to get enough parents to fill the positions in the parents' associations in every school.
"In the last ten years, I've seen parents take more interest in their children's schools. I think parents take more interest now than they did before."
Chiefly, Paul said he wanted to see more students from those schools going on to third-level education, explaining that his ambition for them "is the same ambition I had for myself growing up, and the same ambition the parents have for their children".
In recent weeks, Paul retired from the boards in Firhouse, St Aidan's and St Mark's, and at the conclusion of his last meeting in St Mark's, the school and the board organised a surprise party for him to thank him for his work over the years.
"I feel a bit sad," he said, "but I don't think it's right to stay there all the time – I could be stopping someone else from doing it."
Looking ahead, Paul is working on a memoir which he hopes to complete in the coming months, but he'll always look back fondly on the time he spent on boards of management.
"I have to admit, I feel a certain sense of satisfaction," he said. "I'm not gloating in any way when I say that, but I've done my best, and when all is said and done, I'm happy with that."