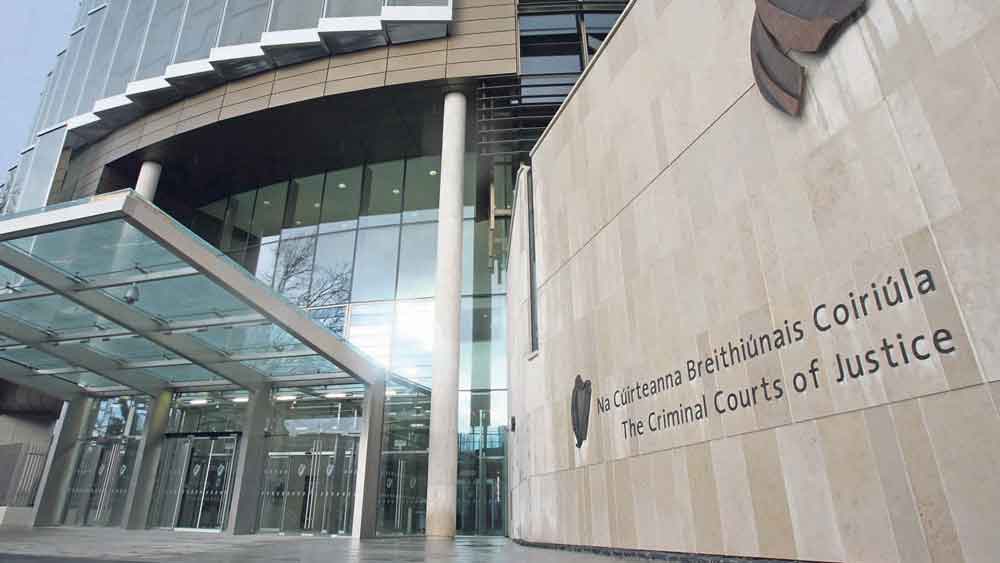 Man (21) allowed his account to be used to launder €43,800
A young man who allowed his account to be used to launder over €43,000 from a "smishing" scam has been ordered to complete 200 hours community service, reports Brion Hoban.
Dylan Culloty (21) withdrew the money from his account by visiting post offices and making purchases of a foreign currency. The money has not been recovered.
Dublin Circuit Criminal Court heard that "smishing" is a scam which involves text messages being sent to people which appear to be genuine messages from their bank.
The court heard that these messages contain a link to a website where people are asked to provide personal details, which are then used by the scammers to access money in their accounts.
Culloty of Castle Grange Drive, Clondalkin, pleaded guilty to two counts of money laundering at locations within the state on occasions between August 14, 2019 and August 19, 2019.
He has no previous convictions.
At a previous sentencing date, Judge Martin Nolan said he intended to order that Culloty complete community service, before adjourning the case to allow the Probation Service to determine whether Culloty is suitable for community service.
Passing sentence on Monday after hearing that the accused had been deemed suitable, Judge Nolan ordered that Culloty complete 200 hours of community service in lieu of two years imprisonment.
During the previous hearing, Garda Greg Devoy told Aideen Collard BL, prosecuting, that the Bank of Ireland financial crime unit issued a report to gardai relating to a large number of unauthorised transactions following what is known as a "smishing" scam.
Garda Devoy said this scam relates to text messages being sent that appear to be genuinely from a bank containing a link to a website.
Persons are then enticed to enter their banking details onto the website, which are then used by scammers to access money in the accounts.
The court heard that a result of the "smishing" scam in question in 2019, a total of €43,800 was taken from two bank accounts and transferred to an account belonging to Culloty.
He then withdrew the money at various An Post offices by making purchases of the sterling.
The garda said the bank refunded the two victims in full, but that none of the money was ever recovered. He said he suspected Culloty gave the money to third-parties.
Garda Devoy agreed with John Fitzgerald SC, defending, that there was "a degree of sophistication" to the background operation, but that this stopped short of his client in that his role was limited and he was "readily identifiable".
The garda agreed with counsel that his client did not benefit financially from the offence and was in fear of third-parties involved. He agreed his client has not come to garda attention before or since the offences.
Mr Fitzgerald said his client was a very promising soccer player who suffered a very serious injury, which led to a period of inactivity during which he started taking cocaine.
Counsel said his client incurred debts and as a way of repaying these debts he would be "of use" to people of whom he remains in fear.
He said his client is employed in the insurance industry and is now drug free. He asked the court not to interfere with the progress his client had made to date.