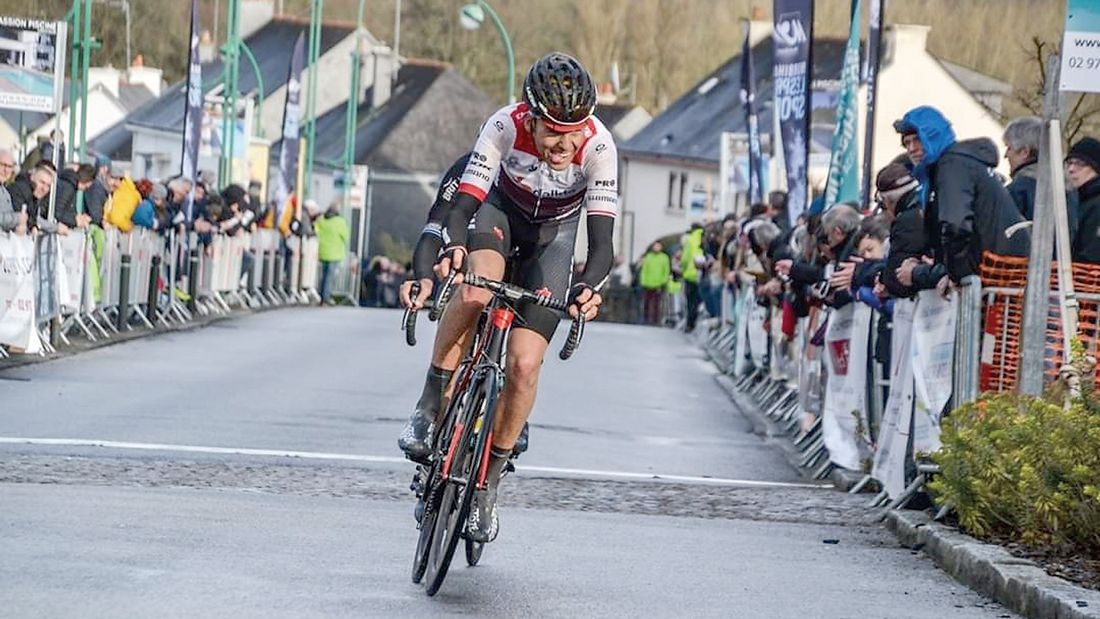 McDunphy hoping to still contest delayed Rás
CONN McDunphy is still hoping he can get the opportunity to contest the Rás Tailteann despite the competition having been pushed back to possibly September.
The Lucan Cycling Road Club member and former Coláiste Cois Life, Lucan student was among the many top riders hoping to contest the event this month, but organisers opted to follow safety guidelines and extend its postponement.
Conn McDunphy
Indeed in a statement released last week, Race Director Eugene Moriarty said "It was agreed this week that the most prudent course of action at this time would be to extend our decision of April last and aim to set a very tentative start date toward the latter end of September next, using the same published route.
"All of this is of course still very heavily contingent upon any restrictions that may still be in place, the availability and support of the Gardai, county councils, the health services, accommodation and the many volunteers upon whom the Rás relies so heavily and which we cannot realistically know for some time yet'.
"We were bitterly disappointed that circumstances conspired to prevent the Rás returning to the roads of Ireland this week, but the wellbeing and safety of all our volunteers and athletes as well as the general public continue to remain at the top of our agenda" he added.
McDunphy, who rides with French team CC Nogent-Sur-Oise, is hope-ful he will be back racing in France later this year.
Yet he still harbours ambitions to compete in the Rás with a number of his Lucan clubmates should the race go ahead in September and a window of opportunity present itself in his competition schedule.
"I'd love to compete in it. It's one of my main goals" insisted the former National Track champion who has already contested the event two times.
He finished 11th in the 2018 instalment, when the same finishing time covered eighth to 11th place before positions were then assigned on the basis of stage placings.
One of the most promising competitors among the current crop of top young Irish riders that is emerging right now, McDunphy was runner-up in the National Under 23 Time Trial in both 2017 and 2018 and also won a stage of the 2018 Tour of Ulster in which he held the lead for two days.
He really turned heads with his performance in the Route Bretonne in which he edged clear with only Stylianos Farantakis of VC Pays de Loudéac on his heels, the Greek champion eventually overtaking him.
By subscribing to The Echo you are supporting your local newspaper Click Here: Echo Online.