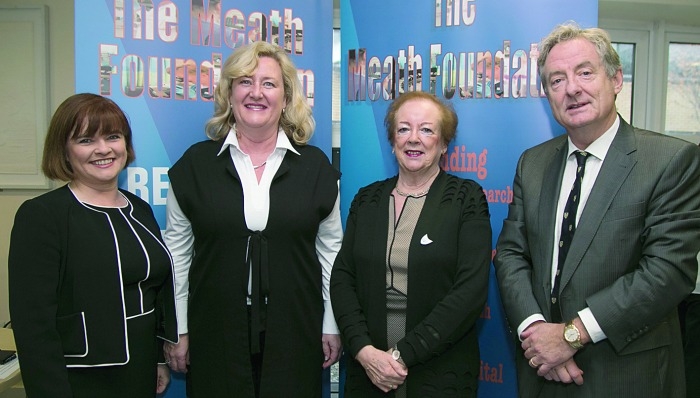 Over €320,000 allocated for research at hospital
By Mary Dennehy
MORE than €320,000 has been allocated to fund research projects at Tallaght Hospital in 2017.
At last week's annual Research Symposium in the local hospital, the Meath Foundation announced research grants to the value of €325,000, which, according to the foundation, will fund "Healthcare Research, Education, Quality Improvement and Arts in Health at Tallaght Hospital".
The symposium, which was opened by the hospital's Deputy CEO, Lucy Nugent, was followed by a series of presentations by hospital staff who were recipients of research grants or educational funding recently.
These talks included Dr Richard Walsh who spoke about a shared-care model for deep brain stimulation in Irish patients with Parkinson's disease, and Clinical Facilitator, Margaurita O'Brien, who discussed the implementation of the Early Warning System at the Hospital's Emergency Department.
The keynote address was given by Professor of Psychiatry and Consultant Psychiatrist at Tallaght Hospital, Brendan Kelly, whose presentation was entitled, Lost in Translation: From Neuroscience to Community Care.
Mairéad Shields, Chairperson of the Meath Foundation at Tallaght Hospital, said: "This annual event [the symposium] is always an excellent opportunity to engage with new research that has been undertaken, and reflect on the current state of medical science.
"All the speakers today have been illuminating and have given us new insights into their areas of expertise and what they have been able to learn following the research funding they have received.
"We are also very proud of the strong emphasis on future research in this event, and I am happy to see our grant allocations expand for 2017."
Ms Shields added: "We are very pleased, as part of our announcement for the 2017 Research Grants, to be announcing the 'John Barragry Research Grant' which is being established to honour Dr John Barragry, Consultant Endocrinologist, for his dedication to patient care in the Meath Hospital/Tallaght Hospital and his contribution to the establishment and development of Tallaght Hospital and The Meath Foundation."
Speaking on the day, Lucy Nugent, Deputy CEO of Tallaght Hospital, said: "Here at Tallaght Hospital we are very proud of our research capacity and our status as a teaching hospital.
"As a result, events such as these are crucial to our academic endeavours.
"I have very much enjoyed the symposium and I congratulate everyone involved in the organisation.
"We are firm believers in the philosophy of 'People Caring for People', and collaborative initiatives such as these really put that philosophy into action for the research community."
Since 2002, the Meath Foundation, which has been based in Tallaght Hospital since 1998, has awarded nearly 100 research grants to the value of almost €3.8m.