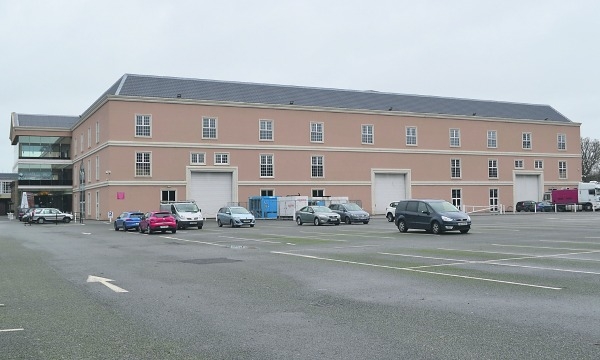 Plans for 6,000 seat Citywest venue stopped by An Bord Pleanála
By Mary Dennehy
AN BORD Pleanála has pulled the plug on plans to develop the Citywest Convention centre into a 6,000-seater concert venue.
In December 2015, Cape Wrath Hotel Ltd lodged an application with South Dublin County Council which sought to increase the capacity of the conference centre from 4,161 patrons to 6,000 – to facilitate the provision of public concerts.
The planning application also provided for an additional 171 car parking spaces and taxi set-down area.
After a lengthy process, county planners granted permission last June, a decision which was appealed to An Bord Pleanála by Amphitheatre Ireland Limited, the company that operates the 3Arena, Jim's Mansfield wife, Ann Mansfield, and two individual residents.
Increased traffic in the 'residential' area was among the main issues raised, with claims made that "traffic gridlock" already occurs when large-scale events are staged at the centre.
In its appeal, Amphitheatre Ireland Limited stated that the Citywest site is almost 15km from Dublin city centre and that a concert venue in this location is "likely to detract from venues in the city centre such as the seated area of the 3Arena, the Gaiety Theatre, the Bord Gáis Energy Theatre and the Olympia and as a result have a negative impact on the vitality and primacy of the city centre".
The lengthy appeal lodged by Amphitheatre also stated that the use of this edge-of-city site for public concerts is "highly inconsistent with the overall character of the area which is typically residential".
In its ruling, An Bord Pleanála said: "The Board is not satisfied that the proposed development would not have a significant negative impact on the residential amenities of the area by reason of serious traffic congestion and evening and night-time noise."
Ruling against the council's decision, the Board also said that it was not satisfied that the proposed development would not give rise to "potential detrimental impacts on the capacity, safety and operational efficiency of the national road network in the vicinity of the site".