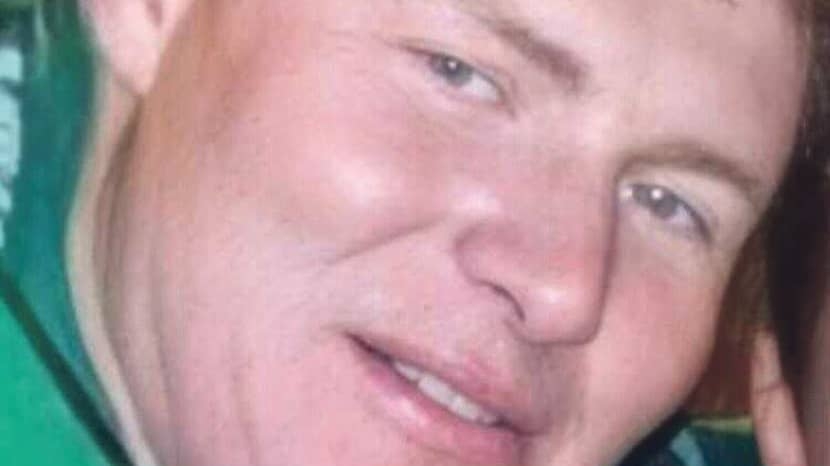 Rusty's mother says the support from the community has been 'tremendous'
By Hayden Moore
CHRISTOPHER Cullen Hoban's mother has thanked the community for their support, following his tragic death on March 8, reports Hayden Moore.
Since Christopher, who was affectionately known as Rusty, died by suicide, the community has rallied behind the Cullen Hoban family offering support.
Christopher 'Rusty' Cullen Hoban
Keith Barrett, who grew up in Killinarden, is organising an open-air boxercise class in Killinarden Park this Saturday at 2pm - with the money raised going to the family to cover funeral costs.
Speaking about Swing a Hook for Rusty, Rusty's mother Collette said: "There is a lot of young people who have said they feel the same way Christopher did.
"Jesus you have to say to them, no absolutely don't do that – it's terrible the way people are struggling with their mental health.
"So we are asking people to come by, even if it's just for their own minds.
"I actually remember Keith when he was only a youngfella, we used to live around on the [Donomore] Crescent and he'd come over saying 'can I play in your garden Collette?'."
Neighbours have rallied behind the family, with one organising a fundraiser through GoFundMe and Roma Takeaway in Killinarden donating 10 percent of all proceeds raised this Friday to the family.
"For all of the family, the support that everyone has given us has been tremendous," Collette told The Echo.
"People have been so good to us and I would like to thank everyone for what they have done.
She added: "He got on so well with everyone, his aunties were only saying how he'd come over and have a few drinks and they wouldn't even notice the time going by – he was the heart and soul of the party.
"They all miss him something terrible."
Christopher had been struggling with his mental health following the death of his partner Annmarie last year.
He had been attending counselling and tried antidepressants but when restrictions were implemented by the government to curb the spread of Covid-19, mental health services took a hit.
As previously reported in The Echo, under government guidelines, once social distancing protocols are followed, counselling services are an essential service that can go ahead but where it falters is if they do not have the facilities to accommodate Covid-19 measures.
This has led to many counselling services across Ireland moving to remote sessions – which created a technological barrier for many across the country, including Christopher.
Rusty was 31-years-old when he died and he was cremated in Newlands Cross Cemetery following a private family funeral in Sacred Heart Church on March 15.
"They all used to go mad about the smell of his black coffee, he absolutely loved his black coffee it would absolutely stink the whole place up," Collette recalls laughing.
"I'm still waiting for him to burst through the hall door you know?
"A pair of his working boots are still left in the porch, we're going to make something up with them."
To donate to the GoFundMe, which was organised by Amy McGovern, visit: GoFundMe
If you have been affected by any of the details in this article, please contact Samaritans on 116 123, Aware on 1800 804 848, Pieta House on 1800 247 247, Jigsaw on 1800 544 729 or text Talk to 50808.
By subscribing to The Echo you are supporting your local newspaper Click Here: Echo Online.