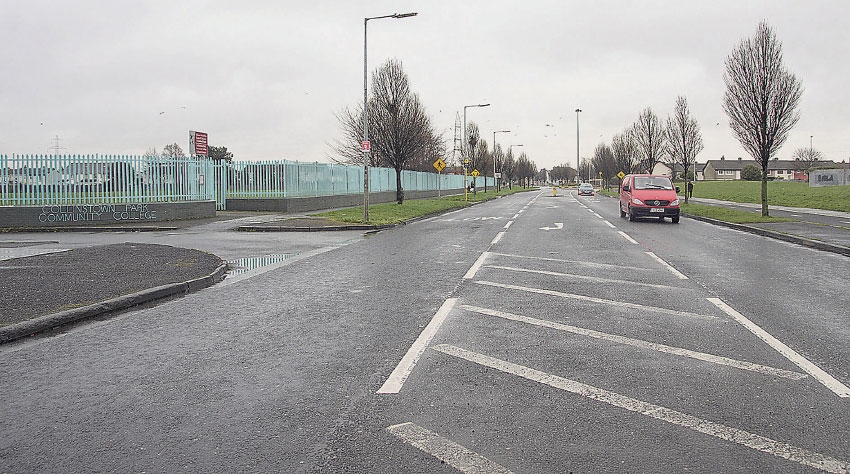 "Serious doubts" over delivery of Rowlagh Primary Care Centre
By Maurice Garvey
MOUNTING costs surrounding the National Children's Hospital (NCH) has cast "serious doubts" over the delivery of Rowlagh Primary Care Centre, according to Fianna Fáil TD, John Curran.
In the works for six years, the centre was initially due to be completed in 2016, but last year, after a number of delays, the HSE anticipated commencing construction of the centre in early 2019, with a completion date of 2020.
The site for the Rowlagh Primary Care Centre
Deputy Curran has criticised the Government's failure to commit to the promised and planned delivery of the North Clondalkin centre in 2019.
"It's over six years since the Rowlagh Primary Care Centre was first announced under the infrastructure stimulus package with a planned completion date of late 2016," he said.
"Three Ministers for Health later and finally the project had planning permission and a commitment from the HSE to begin construction early this year.
Deputy Curran continued: "I have continued to follow up on this matter, however in my most recent reply from the HSE in relation to Rowlagh Primary Care Centre, this week, it is very unsettling to read that the HSE have not yet developed its Capital Plan for 2019.
"The HSE Capital Plan will determine the projects that can proceed in 2019 and I am urging the HSE to continue with its progress on the much needed Rowlagh Primary Care Centre."
The centre is to employ 36 staff and provide a substantial range of primary care services including a GP Clinic, a nurse managed clinic, suites for speech and language therapy, occupational and physiotherapy, a dental clinic, a paediatrics suite and a mental health suite from 9am-6pm every weekday and some out of hour GP services.