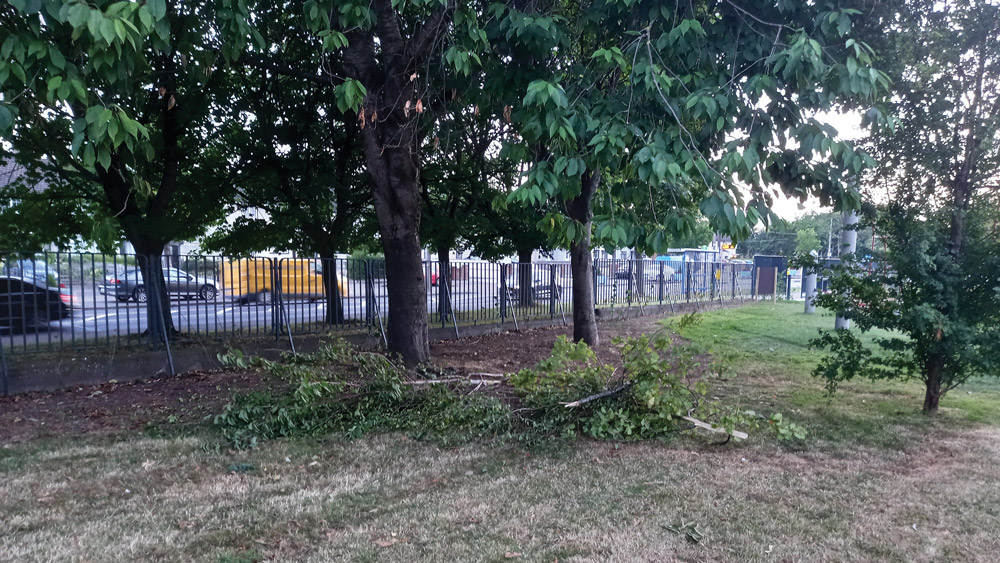 Six trees damaged at People's Park by 'mindless vandalism'
SIX trees were damaged at the People's Park in Ballyfermot this week – just a month after it was officially opened to the public.
The beautiful new park, was officially opened by the then Lord Mayor of Dublin, Alison Gilliland, in June.
It sits beside the Civic Centre and contains a diverse range of trees, bespoke curved seating, play and exercise equipment, a movement trail and outdoor gym equipment.
The damage was done on Wednesday night (July 27) at approximately 10.30pm.
Cllr Vincent Jackson (Ind) said the issue "stems" from the gang of youths causing problems at local shops.
"These trees needed a good bit of force to break," he said.
"I wasn't in favour of keeping it open every night and I'm still prepared to stand behind that. It is only a small railing, but it will stop people entering."
Speaking at the JPC Policing Meeting this week in Ballyfermot, Inspector Paul Maycock said it was "mindless" vandalism but the area is covered by CCTV.
"Residents are the best police for the People's Park," he said, encouraging residents to contact gardai if they notice any anti-social activity.
When opening the park, Dublin City Council said the amenity will provide a gathering place for the community, with spaces designed to hold events and activities such as markets and an outdoor classroom for local groups and schools.
A sculpture was also been curated and installed as part of Dublin City Councils Sculpture Dublin initiative.
The sculpture, 'Éirímís – Together We Rise' involved a process of consultation and collaboration between the community and the artist Breda Marron.