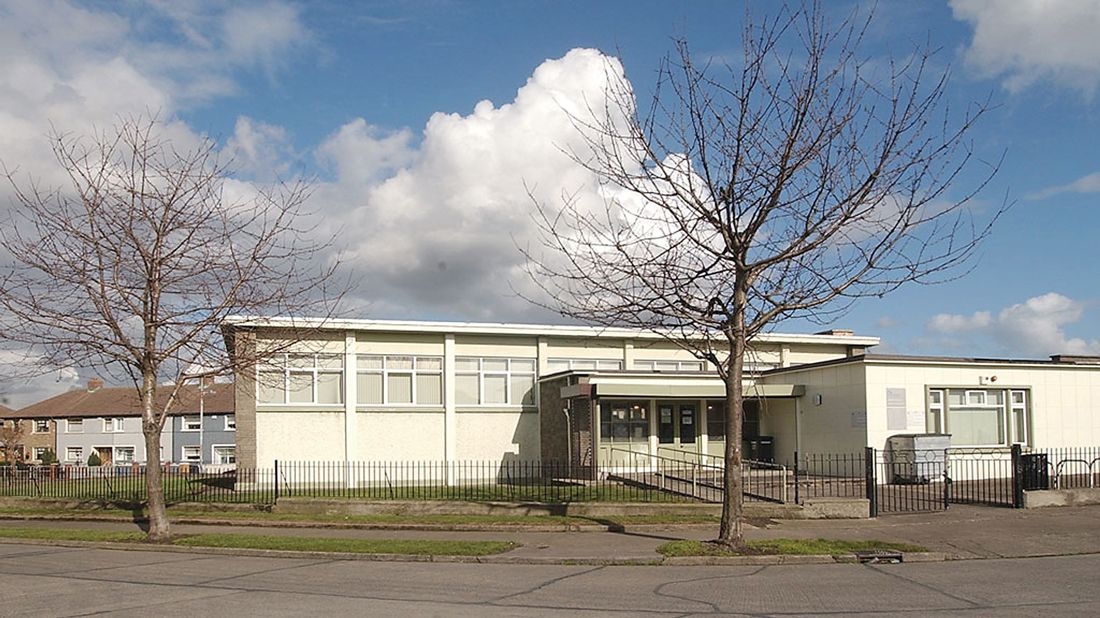 The virtual library libraries are not bound by buildings
By Georgia Knoles
A cross Dublin, library doors have stayed shut since March 13 but virtual library services are booming.
Libraries have always been community centers and that community hasn't disappeared with the onslaught of the coronavirus.
Walkinstown Library
Dublin City Libraries remain easily accessible with virtual services available 24/7. These include e-books, audiobooks, music, research databases, and other resources.
"Libraries are not bound by buildings," said Mairéad Owens, Dublin City Librarian. "We are still the go-to-place, at the heart of the community: only now we are at the heart of the digital community."
According to the Dublin City Council, the city's libraries have seen a 191 per cent increase in the use of e-Books and a 150 per cent increase for e-audiobooks.
Additionally, 78 per cent more members are now using Freegal, a music streaming service the libraries offer.
In response to Covid-19, Dublin City Libraries have altered some of their services to be more accessible to those stuck at home. New members can now join online by filling out a simple membership form.
Home delivery services allow cocooners to read physical copies of their favorite texts without putting themselves at risk. All membership cards due to expire in the near future have been automatically renewed and there will be no late fees for books checked out before the pandemic.
Starting June 8, libraries began the first phase of reopening with a new "Call and Collect" service at six branches: Cabra, Coolock, Raheny, Dolphin's Barn, Rathmines and Walkinstown.
The service will allow patrons to call in and request books, then, at a designated time, arrive to the library in a socially distant fashion to collect them.
Dublin City Council has also released a list of what one might call "quarantine favorites." The list revealed the three most popular e-books and audiobooks checked out from March 16 to May 27 for adults, young adults, and children.
The most-borrowed adult e-Book was Rosie Walsh's tragic romance novel, "The Man Who Didn't Call."
Following in second place was "The Last Mile," a 2016 mystery thriller by David Baldacci. Christine Dwyer Hickey's "Tatty" claimed the spot for third most-read—perhaps the result of quarantined Dublin parents seeking relatable familial chaos.
While readers liked fiction, listeners preferred nonfiction. The top two most popular e-audiobooks on the list were Bill Bryson's popular science book "A Short History of Nearly Everything" and former First Lady Michelle Obama's memoir, "Becoming." Coming in third was Walsh's most-read "The Man Who Didn't Call."
Fiction ruled again with the young adults. Fantasy novels "The Cruel Prince" by Holly Black and "Stepsister" by Jennifer Donnelly were the most popular, followed by a work of historical fiction, set during WWII, Juno Dawson's "Margot & Me."
As for e-audiobooks, the teens enjoyed Holly Goldberg Sloan's "Counting by 7s," Patrick Ness's "The Knife of Never Letting Go," and Philip Pullman's, "The Butterfly Tattoo".
A timeless favorite, J.K. Rowling's "Harry Potter and the Philosopher's Stone" claimed the number one spot in junior e-books and e-audiobooks. Nearly 23 years after its initial release, the first book of the beloved fantasy series continues to charm young readers.
Second in both categories was Andy Griffiths's humorous "The 13-Storey Treehouse." For more fantasy, young readers' third choice was, "The Boy who Grew Dragons" by Andy Shepherd, and listeners opted for "The Little Princess Treasury" by Tony Ross.
These titles, and other services the libraries provide, are a source of entertainment and information while everyone's normal lives are on hold.
"We are proud to support our communities by making people's stay-at-home a little easier, more entertaining, educational or simply as an escape from their day-to-day lives," Owens said.
The libraries are also noting what resources are most frequented and appreciated. They'll take these into consideration as the future unfolds, determining which areas should be further developed.
"The public will define the library of tomorrow," Owens said.
By subscribing to The Echo you are supporting your local newspaper Click Here: Echo Online.